NASA awards $57M contract to build roads on the moon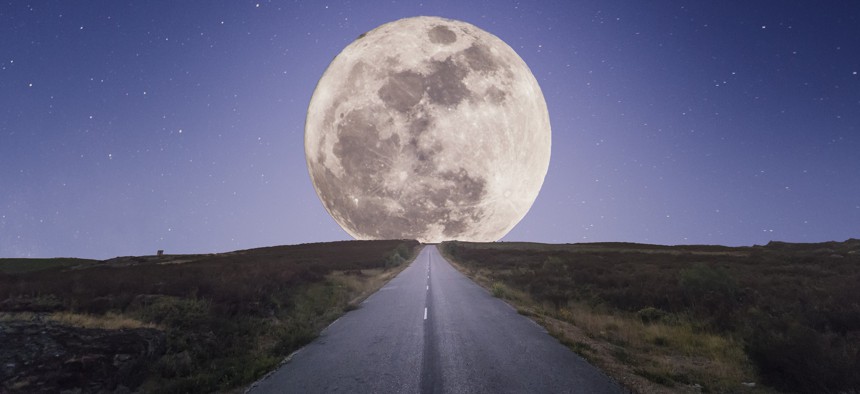 ICON, an Austin, Texas, company will continue to development technologies to build infrastructure like landing pads and roads on the surface of the moon.
As NASA continues its exploration under Artemis, it needs new technology to improve infrastructure on the moon. 
In an effort to meet this need, NASA awarded ICON—an advanced construction technology company in Austin, Texas, best known for 3-D printed homes—a $57.2 million contract to develop construction technologies to build infrastructure on the moon—including landing pads, habitats and roads. The contract goes through 2028.
Tuesday's contract is under Phase III of NASA's Small Business Innovation Research program. It is a continuation of a prior SBIR dual-use contract with the Air Force, which NASA partially funded. The award will fund ICON's Project Olympus to engage in research and development for space-based construction systems to support further space exploration. 
"In order to explore other worlds, we need innovative new technologies adapted to those environments and our exploration needs," Niki Werkheiser, director of technology maturation in NASA's Space Technology Mission Directorate, said. "Pushing this development forward with our commercial partners will create the capabilities we need for future missions."
The new award will help ICON's Olympus construction system, "which is designed to use local resources on the moon and Mars as building materials," according to the announcement.
ICON will use a lunar gravity simulation flight to bring its technology into space. The company will also utilize samples of lunar regolith—a layer of debris covering the moon's surface—to examine their behavior in simulated lunar gravity; this will help inform construction approaches. ICON noted that the technology "will help establish the critical infrastructure necessary for a sustainable lunar economy including, eventually, longer term lunar habitation."
"To change the space exploration paradigm from 'there and back again' to 'there to stay,' we're going to need robust, resilient and broadly capable systems that can use the local resources of the moon and other planetary bodies," Jason Ballard, ICON co-founder and CEO, said. "The final deliverable of this contract will be humanity's first construction on another world, and that is going to be a pretty special achievement."
ICON will work with NASA's Marshall Space Flight Center under NASA's Space Technology Mission Directorate's Moon to Mars Planetary Autonomous Construction Technologies project. 
The award will expand ICON's commercial activities and its work with NASA. For example, ICON 3-D printed a 1,700-square-foot Martian habitat simulation—the Mars Dune Alpha—that will be used for NASA's Crew Health and Performance Analog mission in 2023.
As NASA looks to have astronauts return to the moon and eventually travel to Mars, the agency is also looking at creating a sustainable presence in outer space and establishing a long-term presence on the moon. As a result, building infrastructure on the moon is a necessary component towards that goal.