Author Archive
Kirsten Errick
Tech Reporter, Nextgov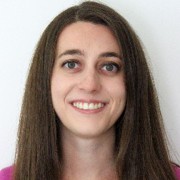 Contracts
The agency plans to test the accuracy of tools like facial recognition software across different demographic groups. 
Contracts
Federal CIO Clare Martorana said that the government should be operating on the "most modern technology available."
Companies
The Government Accountability Office noted that all education levels have important skills for in-demand jobs, but higher education levels provide workers with more in-demand skills.
Contracts
The Senate Committee on Homeland Security and Governmental Affairs advanced the AGILE Act of 2022 in an effort to help improve the federal government's IT procurement process.