Author Archive
Kirsten Errick
Staff Reporter, Nextgov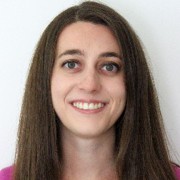 Companies
The State Department is using its CHIPS funding to foster relations with allies, strengthen supply chains and build a robust semiconductor ecosystem.
Contracts
A group of leaders from government, industry and academia explain how the U.S. needs to solve the workforce challenge in order to meet its semiconductor needs and innovate.
Contracts
Companies interested in this opportunity will need to go through a Commerce Department approval process to be eligible for the competition.
---
Contracts
Unmanned aircraft system innovation is hindered by the current regulatory framework, according to witnesses at a congressional hearing.
Contracts
The company will develop the imager to observe and monitor weather, oceans and the atmosphere.
Contracts
The president applauded the CHIPS and Science Act and urged lawmakers to crack down on big tech's data privacy and surveillance practices.
Companies
Capella Federal will focus on serving government, defense and intelligence customers.
Contracts
The agency's Office of Space Commerce seeks comment on its planned basic services and who should provide them as it looks to monitor satellites and orbital debris.
Contracts
The agency will use the platform to center diversity, equity and inclusion in its hiring efforts.
Contracts
The agency is looking for a contractor to provide 24/7 support to detect and monitor cybersecurity threats.
Contracts
The $1.7 trillion omnibus introduced by lawmakers on Tuesday would spur on investments in cutting-edge technologies, cyber defense and space during the 2023 fiscal year.
By

Edward Graham and Kirsten Errick
Contracts
Microsoft's cloud computing and artificial intelligence tools will help NOAA further its climate and weather predictions and forecast modeling through research and development efforts.
Contracts
ICON, an Austin, Texas, company will continue to development technologies to build infrastructure like landing pads and roads on the surface of the moon.
Contracts
As part of the agency's ongoing modernization efforts, it issued a request for information for a new enterprise file storage system
Contracts
The Office of Personnel Management's Inspector General asked industry to offer insights about a potential online search and retrieval service to help with its investigations.
Contracts
The agency plans to test the accuracy of tools like facial recognition software across different demographic groups. 
Contracts
Federal CIO Clare Martorana said that the government should be operating on the "most modern technology available."
Companies
The Government Accountability Office noted that all education levels have important skills for in-demand jobs, but higher education levels provide workers with more in-demand skills.
Contracts
The Senate Committee on Homeland Security and Governmental Affairs advanced the AGILE Act of 2022 in an effort to help improve the federal government's IT procurement process.