CIO-SP4 protest dismissals likely in the coming days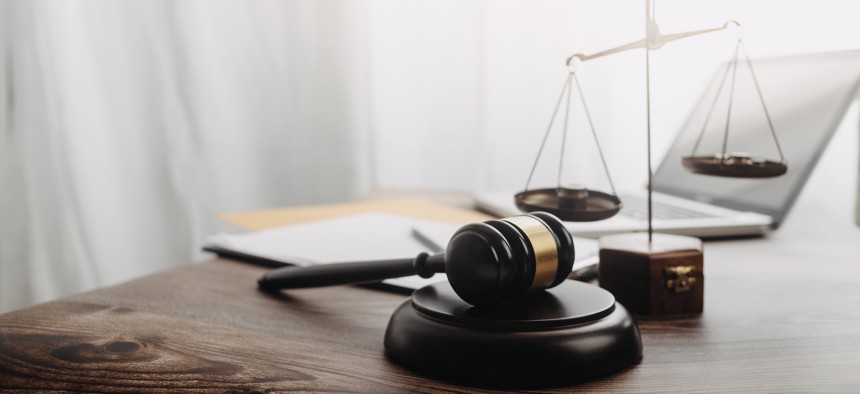 Rejected bidders have at least some renewed hopes in their efforts to get on the governmentwide $50 billion IT services vehicle.
The National Institutes of Health organization responsible for the CIO-SP4 contract vehicle is starting to work on corrective actions for are least some of the now-117 protests from companies rejected during the downselect process.
NIH's Information Technology Acquisition and Assessment Center is taking the same actions as those for earlier protests, which challenged the threshold bidders had to reach on the self-scoring portion of the procurement. Those protestors argued that NITAAC arbitrarily set the threshold.
We reported earlier that 97 companies filed protests after NITAAC started its debriefings to companies. Since our initial report, 20 more protestors filed objections at the Government Accountability Office.
All of the protests are still listed as active at GAO because it can take several days for that agencies to process the corrective actions and dismiss the challenges.
CIO-SP4 is a governmentwide IT services contract vehicle and will be the fourth iteration of that program, which originally focused on health IT and biomedical requirements. That vehicle has since grown to also support general IT needs of agencies.
So far, the only protests have come from small businesses.
In the corrective actions, NITAAC agreed to take another look at the self-scoring cutoff line it used to eliminate bidders. NITAAC also make a new determination on which offerors will move on to phase two of the evaluation.
NITAAC declined to comment on the corrective action, so we do not yet know if the action will clear out all of the protests. But we do expect dismissals for all the protests.
If that action applies to all of the protesters, GAO may still need at least a week or more to dismiss all the challenges. GAO needs to be satisfied that the corrective action proposed by NITAAC addresses the issues raised in the protest.
GAO will have to do that 117 times if NITAAC is moving to apply the corrective action to each protest.