GSA considering new vehicle focused on small biz tech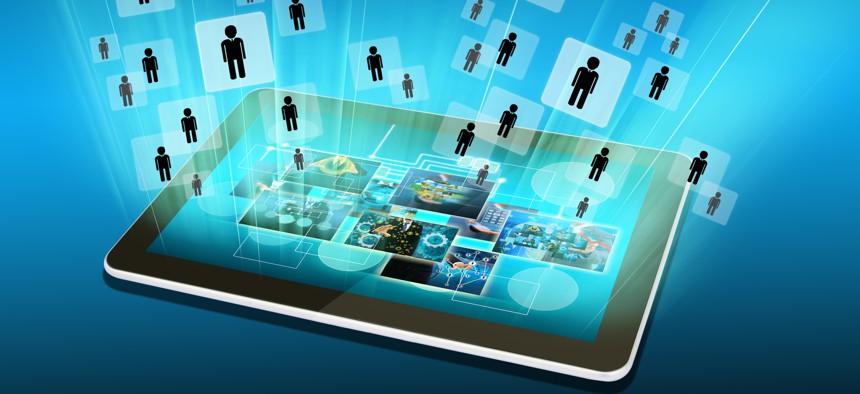 Research is underway to build a contract that could give agencies easier access to new technologies emerging out of Small Business Innovation Research programs.
Many call it the "Valley of Death" -- that seemingly uncrossable chasm between early prototyping of a new technology and getting it into the hands of government users.
While the Small Business Innovation Research program is often hailed as a success, too many technologies fail to advance beyond phase two of the program.
Phase three is a challenge because it requires an agency to fund further development work to get that technology or solution into production, said Jim Ghiloni, acting innovation sector director and IDIQ labs group manager at the General Services Administration.
At our Washington Technology Power Breakfast Friday morning, Ghiloni said GSA is working on a government-wide contract vehicle that would give agencies access to these emerging technologies.
No final sign-off has happened yet. Ghiloni and his team are still working on a business case to present inside GSA, but he sounded optimistic.
Market research is still going on. A source sought notice went out this summer. More requests for information are likely and Ghiloni expects a draft solicitation in the spring of 2023. The vehicle could be in place by next fall, he said.
Part of the plan is that the contract would function like the GSA Schedule program, in that it would always be open to companies that finish phase two of an SBIR contract and have a technology they are ready to sell. Those companies would then submit a proposal to get a spot on the vehicle, then market that technology to government agencies.
The idea for the vehicle came about because too many technologies failed to make it beyond SBIR phase two.
All SBIR contracts have three phases, starting with the first phase of developing a proof-of-concept. Phase two continues the research-and-development efforts to prove that the technology is commercially viable.
Phases one and two are funded by the SBIR program. But the company needs to find an agency buyer so it can continue to phase three and commercially develop the technology.
That gap is difficult to cross because there has not been an easy mechanism for agencies to use, even if they were interested in the technology.
Given the structure of a government-wide contract, Ghiloni said the vehicle will become familiar and trusted by agencies.
The idea is to make it easy for agencies to leverage some of these emerging technologies. It will also be a way to draw new entrants into the government market, Ghiloni said.