Solicitation for $10B anti-WMD contract goes live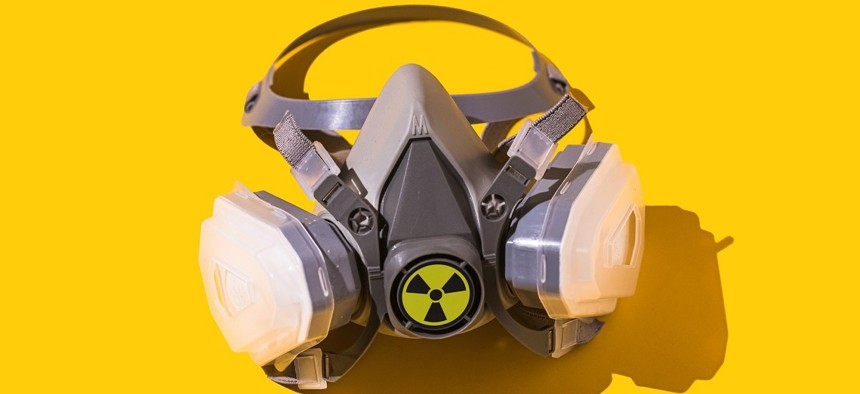 The Defense Threat Reduction Agency is now ready to start taking bids from industry for a potential 10-year, $4 billion contract to help research and develop new technologies for countering weapons of mass destruction.
Responses to that request for proposals are due July 22, DTRA said in a Sam.gov notice posted Tuesday.
Like in its current iteration, the next version of the Combating Weapons of Mass Destruction program will be a multiple-award contract divided into three pools based on technology or mission area.
DTRA expects to make between three and five selections for each pool, which means nine-to-15 awards in total. The period of performance is five base years followed by up to five individual option years.
Pool one is technology-oriented with focus areas such as artificial intelligence, machine learning, data science and software development. Pool two centers on operations and countermeasures in a chemical, biological, radiological and nuclear environment. Pool three emphasizes targeting, information operations and irregular warfare.
Awardees will compete for task orders to aid in DTRA's mission of reducing and eliminating incentives for U.S. adversaries to develop and possess their own weapons of mass destruction. DTRA also lists threats as potentially coming from fragile or failed states.
GovTribe data lists some of the major incumbents as including Huntington Ingalls Industries, Leidos, Peraton, Raytheon Technologies and Science Applications International Corp.