Protest ruling details why DISA chose Leidos for $11B IT contract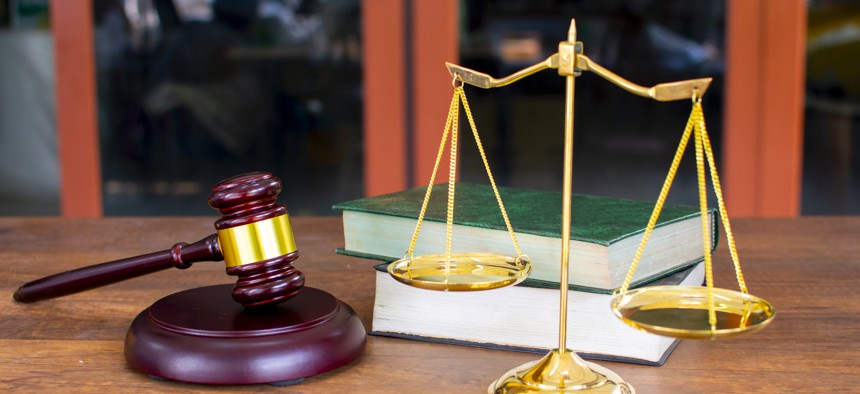 The Government Accountability Office highlights some of General Dynamics' own business decisions in structuring its bid.
While we've previously reported that General Dynamics lost its protest of the $11.5 billion Enclave contract that went to Leidos, the Government Accountability Office has now released its written decision that is reviewing for reasons beyond just the dollar value.
Enclave is the Defense Information Systems Agency's multi-year effort to move IT services for the Defense Department's 22 administrative and support agencies into a single setup.
GDIT's protest contained three challenges:
The evaluation of technical proposals and past performance
The evaluation of the staffing proposals
An allegation of misleading discussions
GAO denied all three challenges.
For DISA's evaluation of the technical proposals, GAO said the agency was reasonable and looked at the bids accordance with the solicitation. DISA also documented everything well, according to GAO.
General Dynamics IT's other two challenges are worth exploring further because they point to the different approaches both companies used in their proposals.
GDIT argued that there was an ambiguity in the solicitation's requirements around staffing, plus that the hours Leidos proposed for migrating agencies to a cloud environment was too low.
But GAO ruled that GDIT's staffing proposal was based on its own business decisions, not ambiguity in the solicitation. GAO also found Leidos' proposal to be in compliance for the solicitation.
GDIT also raised its prices for Enclave's first task order after its discussions with the DISA. But GAO again ruled there was no ambiguity in the discussions, rather that GDIT raised its pricing based on its own business decisions.
GDIT's bid was $168.9 million compared to Leidos' price of $147.1 million.
Both companies had identical scores in the technical and past performance factors of Good, Outstanding and Substantial Confidence.
But in the area of Innovations and Emerging Technology, GDIT scored Acceptable and Leidos was rated Good.
I find it interesting how GAO deflects GDIT's protest by saying there are no issues with the solicitation or the discussions. GDIT made a series of business decisions based on interpretations of the solicitation.
On the matter of labor rates, DISA told GDIT to either revise its rates or provide more justification supporting the rates. GDIT decided to raise the rates and can't blame DISA for that choice.
"GDIT's decision to raise its labor rates constituted an exercise of its business judgment, which does not establish that DISA conducted misleading discussions," according to the decision.
Aside from the details on the protest, GAO's decision also includes a breakdown of DISA's rollout plan for Enclave.
Those details are in the solicitation, but the ruling breaks down some of the program's milestones and gives a good snapshot of what a huge undertaking this is.
The roll-out will take place in two phases, with 13 agencies including DISA headquarters in the first and the remaining nine in phase two.
Phase one agencies are migrating to the cloud and DISA eyes the completion of that by its fiscal year 2025. Phase two agencies should complete their migration by fiscal 2026.
Sustainment activities are slated to carry on through fiscal 2031.