Guidehouse scores redo of Secret Service contract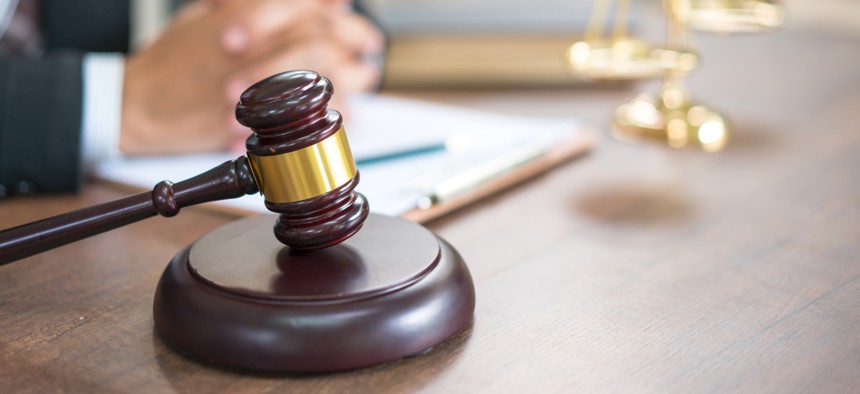 The agency must look into an organizational conflict-of-interest allegation and make a new evaluation.
An ongoing battle over a Secret Service contract has entered a new phase now that the Government Accountability Office has sustained a protest by Guidehouse.
GAO has told the Secret Service it should conduct a new organizational conflict-of-interest review and make a new best-value-tradeoff determination of the $27 million contract.
Deloitte won the contract last year to support the Secret Service's chief financial officer. Guidehouse quickly filed a protest.
The Secret Service took a corrective action and pulled back the award. After a second look, the agency again selected Deloitte and Guidehouse returned with another protest.
No corrective action followed and GAO has made a ruling in Guidehouse's favor.
The oversight agency found merit in Guidehouse's argument that Deloitte had an organizational conflict-of-interest. GAO recommends the Secret Service review the alleged OCI and then make a new best-value-tradeoff evaluation.
GAO announced its decision on June 6 but has not yet released a public version of the decision. Attorneys representing Deloitte, Guidehouse and the Secret Service are hashing what can be publicly disclosed.
We'll revisit the decisions once it is released. We've noticed OCI allegations becoming more pronounced in bid protests.
OCI issues that get to GAO often deal with a company hiring someone who previously worked at a federal agency. There's nothing wrong with that on its face, but what that person does for their new employer needs to be considered and documented.
Agencies also need to document what the person did at the agency and their involvement in upcoming procurements. Working on a procurement doesn't automatically mean there is a conflict, but the proof is in showing what that person did.