Conflict-of-interest claims in protests remain tough to prove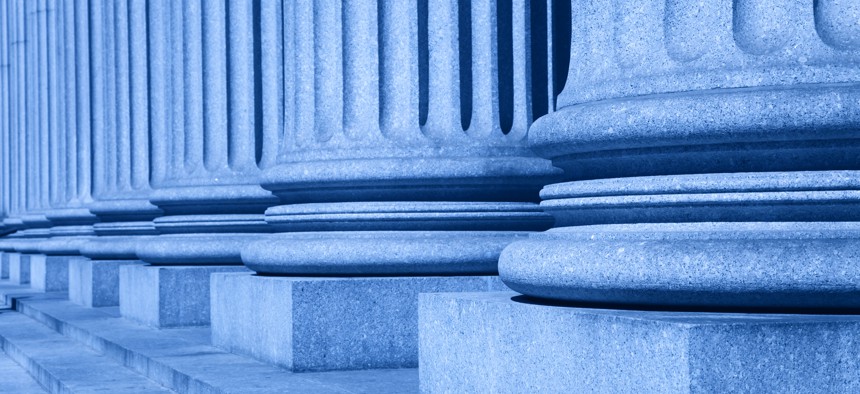 How well agencies document their decisions dictates the outcome of bid protests.
There is no real data to quantify whether claims of organizational conflicts-of-interest are on the rise in bid protests, but a notable number we have covered in recent weeks have raised those allegations.
Most of those have been shot down by the Government Accountability Office, but two key examples here are still worth noting.
A majority of OCI claims deal with personnel. A company or one of its subcontractors has hired someone from an agency and that person had some connection to the contract being competed.
That person brings knowledge that isn't publicly available. When the company with the new hire wins, the losing bidders will go to GAO with their complaints.
Sometimes there is a degree of success when the agency agrees to look at the allegation and takes a corrective action. But even when agencies do that, the ultimate result rarely changes. The original winner generally retains the work.
We are watching that play out with a $2 billion Defense Health Agency award that Peraton won. That competition is now in a third round of protests involving concerns about a perceived OCI.
In its decisions, GAO often states its reluctance to overturn an agency's decision over alleged OCIs one way or another. The key often is how well documented the agency's rationale is. Agencies need show they investigated the allegation and how they arrived at their decision.
Conflicts of interest aren't always about a new hire who brings all insider information, as seen in this GAO decision from earlier in May.
L3Harris Technologies challenged Peraton's win of the Air Force's $40 million Mission System Support 2 contract, which is used to support compliance with the Nuclear Test Ban Treaty.
In its protest, L3Harris claimed Peraton had a conflict because the latter holds the Expert Scientific and Analytical Support 2 contract. L3Harris argued a requirement in MSS 2 included verification of software developed by the ESAS 2 contractor, in this case Peraton.
On its face, that appears to be an easy decision and Peraton shouldn't have been allowed to bid. After all, verifying the quality of one's own work is a no-go.
But in defending its decision, the Air Force explained to GAO that the ESAS 2 contract had changed. Only two task orders had been issued under the contract. Work under one task order for a training system was already complete.
ESAS 2 is no longer used as a development effort, but is working to re-host existing software to address obsolete hardware. Because of that shift, new task orders will not be awarded through ESAS 2.
That took care of any conflict of interest in the Air Force's eyes.
GAO said it found nothing wrong with the Air Force's decision and denied the L3Harris protest.
Like so many GAO decisions, it really comes down to how well agencies document their decisions. That is important to consider when going into debriefings after losing a bid.
As many companies have told us, they often protest just to get a better grasp on why they lost.