Round 7: More companies sign on to Air Force's $950M JADC2 program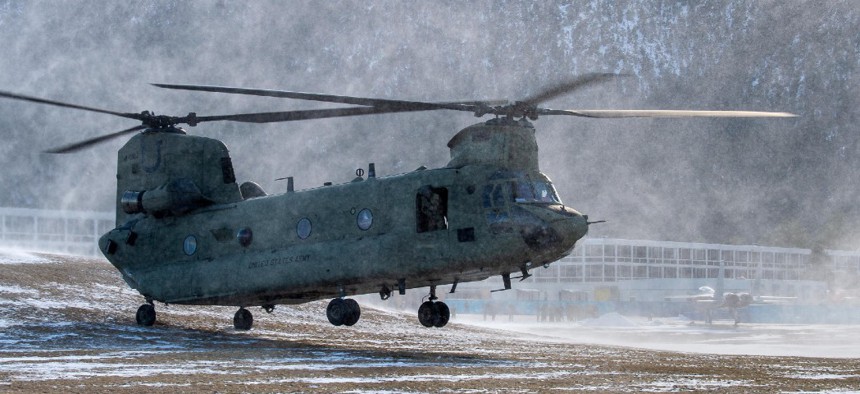 Nearly two dozen companies have joined the group of firms that will work with the Air Force to help create a new system for gathering and sending information across different systems and platforms.
Round number seven of awards for the $950 million Joint All Domain Command and Control effort increases that program's overall roster of companies to 159.
This latest group of 23 firms will focus on the maturation, demonstration and proliferation of capability with respect to open systems design, modern software and algorithm development.
New JADC2 awardees are as follows:
ARD Global
Astranis Space Technologies
Atomus
Black Cape
CFD Research
CodeMettle
Conceptual Research
Dispel
Dittolive
Expeditionary Engineering
Fairwinds Technologies
Fearless Solutions
Feddata Technology Solutions
Fuse Integration
HawkEye 360
Oakman Aerospace
Primer Federal
Robust Intelligence
SciTec
Shift5
Tangram Flex
The Ulysses Group
Tribalco
The Air Force's goal and vision for the JADC2 concept is to be an open architecture that allows for more rapid integration of new information and communications technologies.
JADC2 is intended to be a unifying connection of platforms, systems and weapons across all the service branches as they look to drive modernization efforts and integrate domains.
Award rounds one through four took place in 2020, followed by the fifth in January 2021 and the sixth block followed in July of last year.
Separate to those awards, Science Applications International Corp. is the lead on a potential $878.2 million task order for broad solutions and engineering work on JADC2 over five years. That order was awarded in September 2020.