Where Concept Plus wants to go next with Blue Delta's backing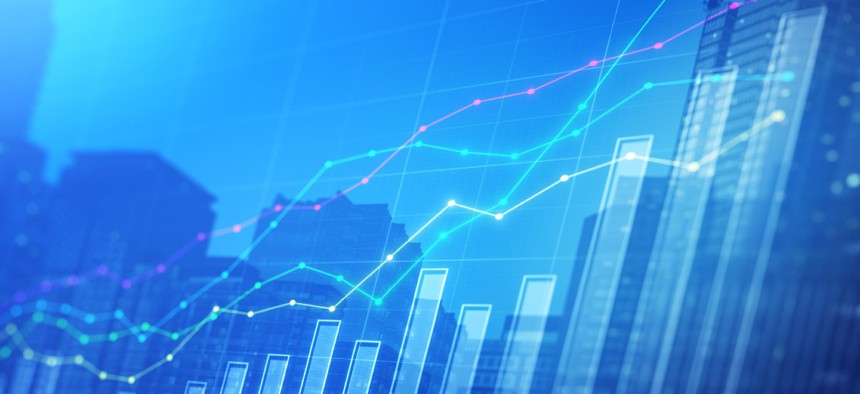 Concept Plus has a significant share of unrestricted work, a key milestone in its growth and an attention grabber for its new investor.
Concept Plus turned 15 years old earlier in the fall and is on the cusp of graduation from its small business status, now a traditional fork in the road many government contractors grow toward.
For Ahmad Abuzaakouk, his experience of working at large businesses like Oracle and the former Apptis gave him a frame of reference for what working at a bigger scale can look like for the 160-employee Concept Plus.
"I felt it was time to look for a partner and someone who can actually add value to us, and not just sit back and every few weeks say "'Do this, do that,'" Abuzaakouk told me.
The process led Abuzaakouk and Concept Plus to Blue Delta Capital Partners, the venture investment firm who acquires non-controlling equity stakes in government services companies.
Revenue figures and the investment terms are not disclosed, but around half of Concept Plus' work is on unrestricted contracts. That share of full-and-open business helped Blue Delta in its homework on the investment opportunity.
"The government has decided that they are worthy of an award on the merits, not with a small business box check," Blue Delta co-founder Kevin Robbins said. "So we can draft a little bit on their work."
Concept Plus touts cloud computing services, systems integration support and mobile development as among its core service lines that also feed into the larger area of digital transformation.
But one key line stands out when looking at Concept Plus' offerings and industry relationships as a government technology integrator -- Oracle solutions.
Oracle is one of the five primary hyperscale cloud infrastructure providers and with Cener in its fold for 16 months, is at the center of the federal government's two big-ticket electronic health record modernization programs at the Defense and Veterans Affairs departments.
That context of who Oracle is in the federal ecosystem is important to highlight because Concept Plus started out with a focus on military health technology programs. Concept Plus also takes on the database administrative functions in many of its technology modernization programs for agencies, Abuzaakouk said.
In today's landscape, Abuzaakouk said customer demand centers around the interoperability aspect that gives agencies greater ability to exchange information within themselves and to other agencies.
"The other piece is legacy archaic technology and systems that are in place that were just too big to move," Abuzaakouk said. "With the adoption of some of the DevSecOps tools and processes, that's becoming less and less of a heavyweight for these agencies."
Concept Plus and Blue Delta share a vision of extending the former's offerings out to more agencies and further expanding the network, but keeping the original focus in mind.
"When you're trying to make that crossover from small to large, when you're in that mid-tier, you have to specialize," Robbins said. "You have to be known for something, you have to sharpen that expertise. We were really impressed with the progress they made on their own in doing that and feel like if we can turbocharge it with our equity investment."