Peraton wins $2.8B Special Operations IT recompete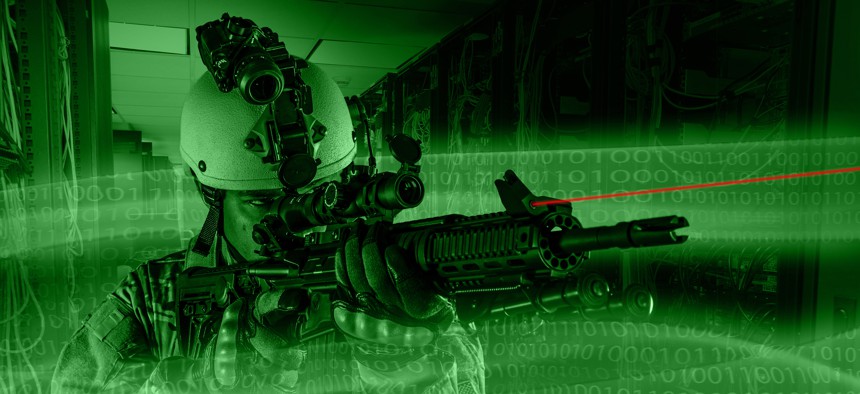 This award is poised to continue a tradition of the customer going with someone else other than the incumbent.
Peraton has won the potential eight-year, $2.8 billion recompete of a task order contract that will see the company take over the operations and maintenance of Special Operations Command's enterprise IT environment.
The command received three bids in total for this third iteration of the Special Operations Forces IT Enterprise Contract and made the award on Tuesday, according to Federal Procurement Data System records.
SOCOM uses this contract to buy enterprise, network services, data center management, support for end-user devices, information assurance and service desk. The General Services Administration worked with SOCOM to award the contract as a task order through the Alliant 2 government-wide IT solutions contract vehicle.
Pending the debriefs and any potential protests, SOCOM's choice of Peraton would mean this is the third time that the command has not gone with the incumbent.
Jacobs secured the current SITEC II award in 2018 at a ceiling of $778.6 million, which has since been extended to approximately $1.2 billion and an expiration date of Jan. 12. SOCOM has obligated approximately 82% of that ceiling to-date, according to Deltek data.
SITEC II was a consolidation of several prior contracts into a more consolidated procurement. CACI International, General Dynamics and the former Hewlett-Packard were incumbents on SITEC I.
Jacobs was an incumbent as well on a functional area, but its booking of SITEC II brought in a significant volume of new work.
The company did lodge a protest over the summer after its elimination from the SITEC III recompete, but that challenge was dismissed after SOCOM agreed to hold discussions with all bidders including Jacobs.
Work under SITEC III will take place over a one-year initial base period and up to seven individual option years.