AI-enabled assembly and rocket motors mark Lockheed's venture moves this week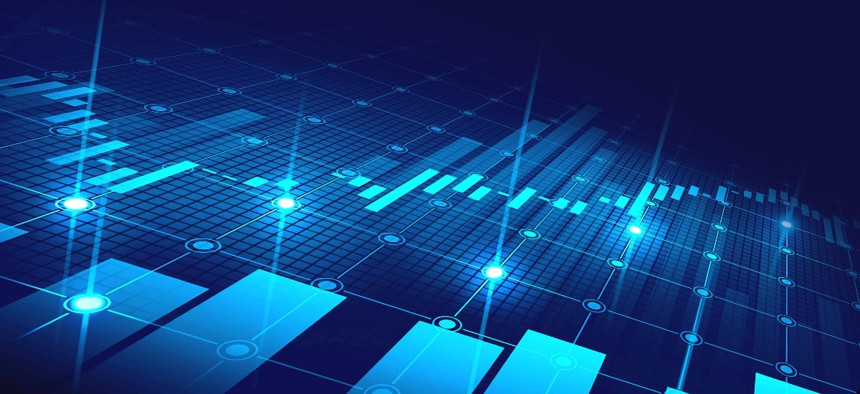 One investment represents a new partnership with the startup as Lockheed Martin Ventures also leads a funding round for another company already known to it.
Launchpad.build, a provider of assembly planning software and autonomous assembly systems, has received an investment from Lockheed Martin's venture capital organization to support work on expanding both operations and business reach.
Terms of the investment were not disclosed, but Launchpad.build said the arrangement announced Wednesday was part of a strategic funding round.
Founded in 2020, Launchpad.build's goal is to provide an alternative to more traditional assembly methods that require high labor and rigid automation infrastructures that require production at high and repeatable rates.
Launchpad.build leans heavily on artificial intelligence to design the software and assembly systems, which the company touts as a path toward more agile and adaptive manufacturing processes.
The company's software is designed to help users create quotes and estimate lead times for purchasing and obtaining components, plus look at data involving inspection or surface finishes.
Materials, manufacturing, autonomy and robotics are one of several focus areas for Lockheed Martin Ventures as it looks to invest in companies whose technologies are in core businesses and market areas for the corporation.
Launchpad.build represents a new investment for Lockheed Martin Ventures, which followed the announcement with a second regarding its continuing work with solid rocket motor startup X-Bow Systems.
The Lockheed ventures team led an interim funding round that closed with participating investors such as Crosslink Capital, Razor's Edge Ventures, Balerion Spacen Ventures, Bravo Victor Venture Capital and Capital Factory.
X-Bow did not disclose the amount of capital fetched, but said Friday that the round fulfills matching requirements for an estimated $60 million agreement with the Air Force's AFWERX technology acceleration arm.
That Strategic Funding Increase pact, also known as a STRATFI, extends X-Bow's work with the Air Force Research Laboratory to develop and produce lower-cost solid rocket motors by using additive manufacturing techniques.