Vayu Robotics makes its debut with initial investors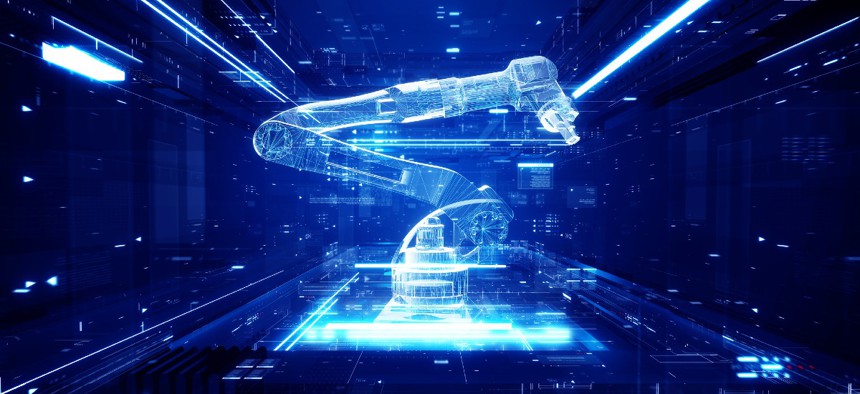 Lockheed Martin's venture arm is one of Vayu's early backers as the artificial intelligence startup looks to further scale its robotic product development efforts.
Vayu Robotics, an artificial intelligence startup that launched in 2021, has closed an initial $12.7 million seed financing round that marks its emergence out of stealth mode.
Khlosa Ventures led the capital raise with participation from Lockheed Martin's venture investment arm, ReMY Investors and others. Vayu plans to use the investment for scaling its AI robotic product development effort across markets such as manufacturing and automotives, the company said Tuesday.
​​Vayu's goal is to further enable what it calls a "nervous system" approach for robotic systems in a push to further enable autonomous mobility in vehicles, sensors and other systems. Last-mile delivery is one function Vayu is concentrating on amid overarching concerns about supply chain reliability and availability.
The 13-employee company is looking to be at the center of two emerging trends: efforts to revitalize U.S. domestic manufacturing capacity and competitiveness, and increasing demand for robotics and automation.
"With this latest round of investment, our team is positioned to bring Vayu's novel technology to the market through our first customers," Vayu co-founder and chief executive Anand Gopalan said in a release.
Vayu's other co-founders are Mahesh Krishnamurthi, formerly of Lyft and Apple; and Nitish Srivastava, formerly of Apple and University of Toronto. Gopalan was CEO of Velodyne Lidar prior to the start of Vayu.
For Lockheed Martin Ventures, this investment is one of several in the field of autonomy and robotics. That is one of 12 focus areas for the fund that works to identify cutting-edge businesses and technologies in new markets important to Lockheed Martin.
"Vayu is leveraging modern technology in creative ways that fits with Lockheed Martin's 21st Century Security vision," added Chris Moran, vice president and general manager at Lockheed Martin Ventures. "Vayu Robotics has a viable avenue to provide our customers with cutting-edge and cost-effective robotic systems that can introduce a new wave of intelligent, autonomous solutions across multiple domains."
Learn more about Lockheed Martin Ventures' investment thesis and the larger tech ecosystem in this episode of our WT 360 podcast featuring Moran.