Systems Planning & Analysis moves on another space-focused acquisition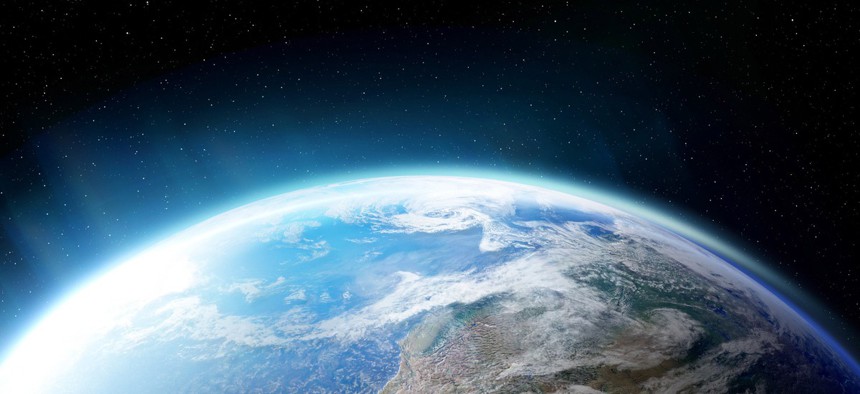 SPA has prioritized that corner of the government market under the ownership of private equity firm Arlington Capital Partners.
Systems Planning & Analysis has moved to further extend itself into the space domain through its acquisition of PRKK, a provider of studies and analysis to federal government agencies.
PRKK will become a part of SPA's space and intelligence division led by Bruce Phillips, senior vice president of that team. Terms of the transaction announced Wednesday were not disclosed.
The customer base of PRKK includes the Defense Department's Strategic Capabilities Office, Space Force, Space Security and Defense Program, and the intelligence community. SCO is responsible for many of the military's emerging technology development programs.
With the backing of private equity firm Arlington Capital Partners, SPA has used acquisitions as a means to create more of a footing in space and intelligence programs. Arlington Capital acquired SPA in the fall of 2021 and since supported the acquisitions of Arena Technologies and ORCA.
"As SPA's strategic expansion across the (space and intelligence) domain continues, we are thrilled to fold PRKK's highly complementary capabilities into our offerings, further enabling us to deliver specialized analytics and engineering expertise to our national security customers," SPA's chief executive Rich Sawchak said in a release. "PRKK is well known for providing rapid warfighter solutions and concepts, systems engineering, threat intelligence analysis, cyber concept development, and tailored analytics."
Sheppard, Mullin, Richter & Hampton worked as legal counsel to SPA and Shulman Rogers also acted in that same capacity for PRKK. Evergreen Advisors Capital provided investment banking services to PRKK.