Northrop's space leadership promotion highlights the week in executive appointments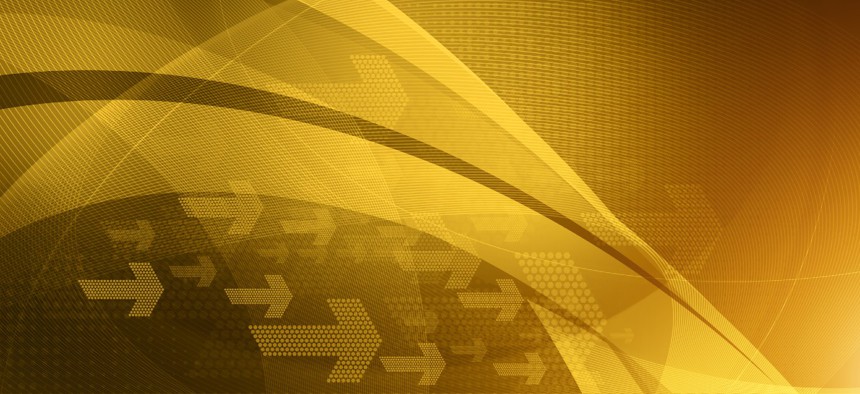 One of the government market's most high-profile investment firms also added to its brain trust.
Northrop Grumman
The blue chip defense company has promoted a new president for its space systems segment in Robert Fleming, an 18-year Northrop veteran who currently leads the segment's strategic space systems division.
Fleming will also hold the title of corporate vice president when his appointment takes effect Oct. 9. Fleming will succeed Tom Wilson, who has led space systems for the past two years and will move into a new role in Northrop for what the company cited as "personal reasons."
In 2022, the space systems segment posted approximately $12.3 billion in revenue to account for approximately one-third of Northrop's total sales for that year.
Fleming has also led the space segment's strategy and business development organization during his career at Northrop.
AE Industrial Partners
The newest member of this private equity firm's team of operating partners is Jim McConville, a retired Army general and most recently its chief of staff until his retirement in August.
McConville led several of the Army's modernization initiatives during his four-year tenure as its highest-ranking officer that included the introduction of both a new digital-centric talent management system and new weapon systems.
As an operating partner, McConville will work with AE Industrial's portfolio of companies in the defense and government market on their strategies. The four-decade Army veteran also will assist AE Industrial in its own identification and evaluation of potential new investments and opportunities.
ARServices
This provider of technology consulting and professional services has welcomed a new executive vice president in Pete Pflugrath, a three-decade public sector market veteran.
Pflugrath joins ARServices after a five-year stint at LMI, where he most recently was executive VP for markets and growth. He is also a former chief growth officer for American Systems.
ARServices touts its core service lines as covering research-and-development, human capital, financial and procurement functions, change management, and program and project management. The company participates in the Small Business Administration's 8(a) program.
CGI Federal
A veteran of financial leadership roles inside government, Tony Scardino has joined CGI Federal as vice president and leader of its business consulting practice.
Scardino will lead a team that focuses on advisory services, operations optimization and organizational change management work with federal clients.
His three-decade public sector career includes nine years as CFO for the U.S. Patent and Trademark Office, and before that a stint as assistant CFO for budget at the Housing and Urban Development Department.
Savan Group
This provider of data and information management support to public sector clients has added a new chief operating officer in Cameron Hogan, a three-decade federal contracting veteran.
Hogan joins the Vienna, Virginia-headquartered company to help craft its growth strategy and drive improvements to its operational and service delivery functions.
His career includes strategy- and growth-focused leadership roles at several midsized government contractors such as the former E3 Federal Solutions. Most recently, he worked as a managing director at the federal market consultancy Deep Water Point & Associates.