How private capital and prototyping help bridge the 'Valley of Death'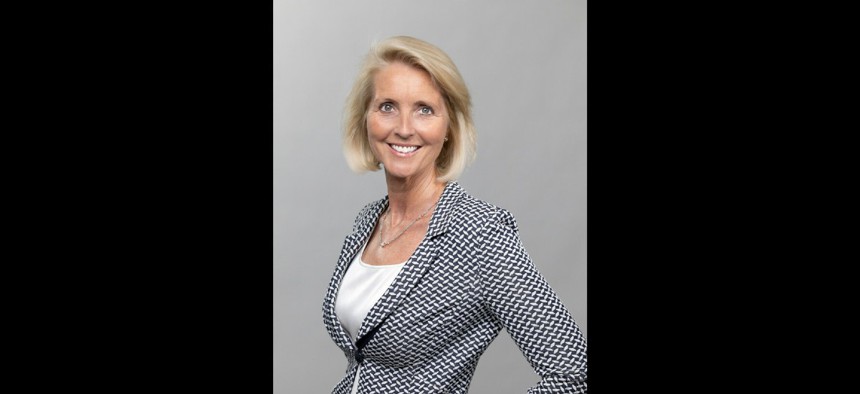 Epirus crossed the chasm in its push to succeed as a national security startup with a roadmap and a new development job for the Army.
No conversation about how to get the so-called "latest and greatest" technologies into U.S. government environments, and national security in particular, can go on without mentioning private capital and prototyping efforts.
The topic of private capital also cannot be discussed without bringing up that the defense industrial base's small business portion has shrunk by 40% over the past decade, according to the Defense Department's own strategy for tackling that problem.
In talking about that situation with Epirus' chief growth officer Mara Motherway, she pointed out that many of DOD's publicly-stated 14 critical technology priorities are also both commercially available and driven by private capital investments.
"The notion of breaking in has been hard to do in part because the government has invested a lot in prototypes and R&D (research and development), and has a very difficult time transitioning R&D and prototypes into a program of record," Motherway told me on Sept. 11 at the Air, Space & Cyber Conference in National Harbor, Maryland.
Motherway's perspective points to the much-discussed Valley Of Death, which represents the gap in acquisition and budgeting processes that prevent prototypes from becoming programs of record. That situation also frequently coincides with its business variant, where startups are looking to turn from negative to positive cash flow.
Epirus does not disclose financials given its private capital backing, but the defense technology maker is five years old and completed a $200 million Series C round in 2022 that show it has crossed the business Valley of Death.
Having a clear focus likely helped Epirus cross that valley. The company is all about making directed energy systems and power management solutions that have a software driven and defined approach for usage.
"You have to look at what your core offering is and your current capability, and then begin to explore and think about how you can take that core capability to either a new customer or identify another capability that same customer might want," Motherway said.
Circumstances are slowly changing with more defense technology unicorns emerging and a new influx of private capital including venture funding. It also does not hurt that many of the blue chip defense companies are venture investors themselves.
As Motherway pointed out, many of those investors saw the pain points up close.
"There are a series of folks who are former government officials who have seen from the inside and the outside," Motherway said. "Some of them are at these small companies now and they're realizing, 'Wow, I know the system and I can't get through the system,' and some of them are at these venture funds too."
On the matter of prototyping: Epirus built one for an Army indirect fire protection program and shouldered substantially all the financial risk in doing so.
The effort paid off earlier this year when Epirus secured a $66.1 million Other Transaction Authority contract to deliver four prototypes of its Leonidas system and work with the Army on turning that into a future program of record.
Motherway said Epirus and the Army have already worked on identifying both the capabilities and limitations ahead of a shift to Leonidas being a program of record. The goal is late 2025-to-early 2026 for it to become a program of record under the current road map, she said.
"They're grappling with cutting-edge technology that comes with a host of opportunity, as well as challenges, to deliver it down range into the warfighters' hands," Motherway. "So the partnership, there has to be no daylight."