Converged Security Solutions acquires IT modernization specialist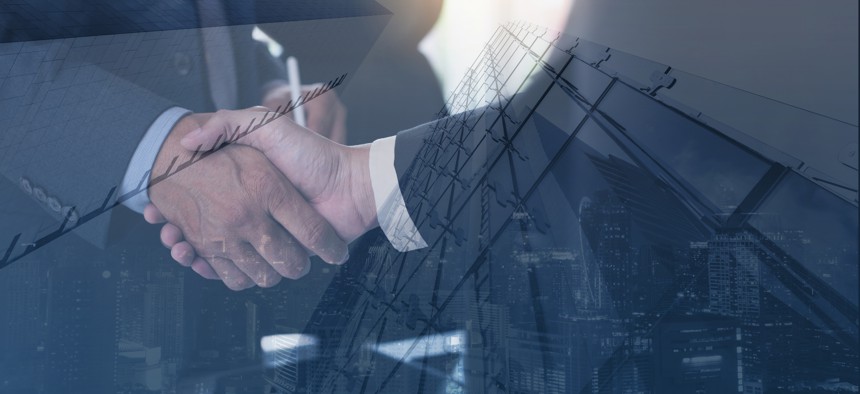 CSS' Evolver business is looking to expand what it does in the cyber and application development realms.
Converged Security Solutions, a holding company focused on technology and security services, has acquired an IT modernization and cybersecurity provider solely-focused on federal government work.
Solutions By Design II will become a part of CSS' Evolver operating business that also concentrates on those lines of work involving IT transformation and cyber. Terms of the transaction announced Wednesday were not disclosed, but CSS is now touting approximately $150 million in overall revenue for this calendar year and a 600-employee workforce.
SBD opened for business in 2001 and touts its core service lines as covering cyber, application development, cloud computing and the agile software practice known as DevSecOps. The company's federal customer base includes the Homeland Security and Housing and Urban Development departments, plus the National Institutes of Health.
Within the larger DHS enterprise, SBD holds a prime contract for cyber services to the U.S. Citizenship and Immigration Services agency that is a flagship program for the company. SBD's agreement to be acquired also comes five years after the company graduated from its small business status.
"This strategic acquisition allows CSS to continue our mission of delivering cutting-edge technology solutions that enable our customers to navigate what can be an overwhelming IT modernization effort, while building effective cyber defenses," CSS' chief executive Mike Santelli said in a release.
Evolver also has the National Institutes of Health as a federal client in addition to the Agriculture Department.
CSS received legal counsel services from Arnold & Porter. Monument Capital Partners acted as financial adviser to SBD with Holland & Knight as legal counsel on the sell side.
CSS' other operating company besides Evolver is eVigilant, which provides integrated security solutions for protecting critical infrastructure and other physical assets.