Operations, human resources and cyber mark the week in leadership appointments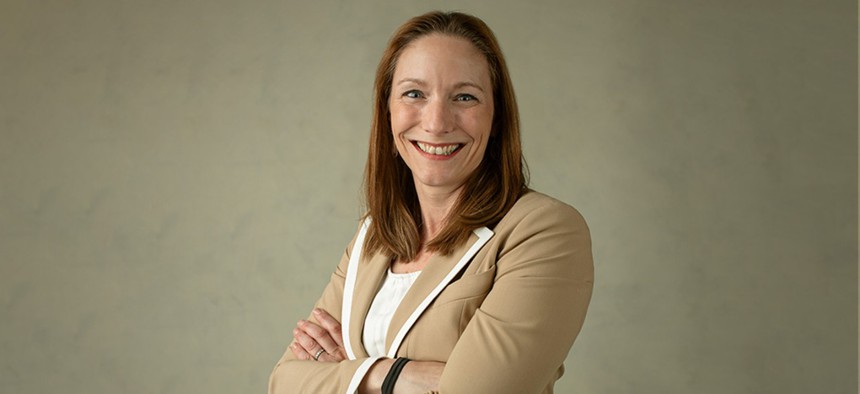 HII
The shipbuilding and technology integration company has promoted a pair of executives within its segment focused on tech integration.
Garry Schwartz moves up to chief operating officer of the mission technologies segment from his prior role as president of its business group for C5ISR -- command, control, computers, communications, cyber, intelligence, surveillance and reconnaissance.
Todd Gentry elevates to the C5ISR group president position from his prior title of senior vice president.  Schwartz and Gentry both report to Andy Green, president of the mission technologies segment.
Mission technologies is the HII business segment focused on C5ISR, artificial intelligence, machine learning, cyber, electronic warfare, unmanned and autonomous systems, training, fleet modernization and nuclear operations.
That segment's revenue totaled $2.4 billion in 2022 to represent approximately 22% of HII's overall sales.
V2X
Just about to mark one year since the merger to create it, the global government services company has made an additional hire to build out the executive leadership team.
Jo Ann Bjornson has joined V2X as chief human resources officer and will also hold the title of senior vice president. Her responsibilities include recruitment, talent management, compensation, benefits, leadership development and other initiatives related to the company's global HR operations and strategy.
She most recently was an HR executive and senior VP at the Leidos business focused on health IT, managed services and life sciences.
V2X launched under its current name and identity in July 2022 after the merger of Vectrus and Vertex. In April, V2X's chief growth and client service officer Sue Deagle joined our WT 360 podcast to explain that transaction's rationale and where the combined team plans to go next.
Booz Allen Hamilton
This government technology services company's new chief information security officer most recently held that same role at an industry consortium focused on cyber risks in the global financial system.
Amanda Cody is tasked to help Booz Allen further iterate its asset and vulnerability management programs, plus advance industry collaboration on technology areas such as quantum computing and artificial intelligence.
Cody returns to the company she worked at from 2009 to 2015, during which she supported defense and intelligence clients.
The Financial Services Information Sharing and Analysis Center is one of several nonprofit ISAC organizations that are designated as central resources for gathering information on cyber and related threats to critical infrastructure.