How SAIC looks at artificial intelligence as part of a whole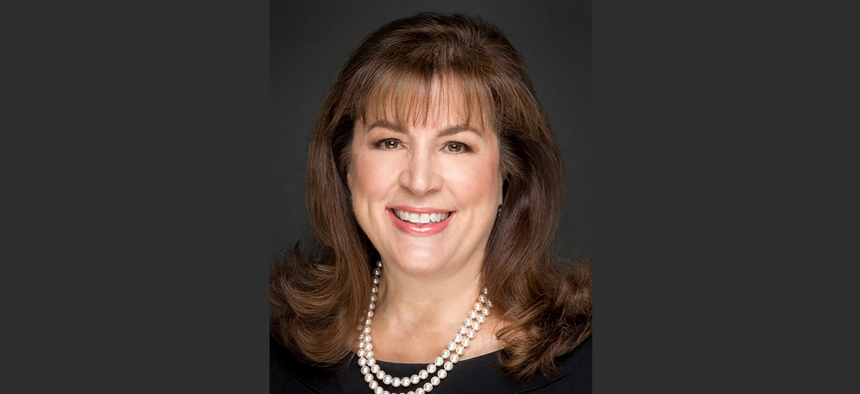 From strictly a conversation standpoint: artificial intelligence and practically all things automation have definitely gained more steam this year amid the rapid emergence of generative AI systems that respond to user prompts.
The entire public sector ecosystem of both government agencies and their contractors is also looking to make sense out of where AI is today and more importantly the direction it is going.
During an earnings call with investors Monday, Science Applications International Corp.'s chief executive Nazzic Keene gave them a sense of how agencies are thinking about AI.
"Certainly the discussion from coming out of the federal government appears to be that we're near a tipping point, and the customers seem to be more interested these days in looking at driving an advantage through using AI," Keene said in the call to discuss SAIC's fiscal first quarter financial results.
But from SAIC's vantage point: the AI conversation becomes a very different exercise when trying to put numbers to any of those opportunities.
"The way that we think about AI, in addition to AI for AI's sake, is it's clearly embedded in so many of our solutions that we bring to market," Keene told analysts. "So it's very hard to quantify what we do in AI because many of our solutions have AI embedded and many of our programs have AI embedded."
Reston, Virginia-headquartered SAIC has made a string of investments over recent years with the goal of incorporating more AI into its larger solution offering. The acquisition of Koverse in 2021 also brought in that company's data management platform.
The internal investment leg of SAIC's larger AI approach involves its network of innovation factories, including one just focused on that technology area. Each of those factories are based in cloud computing environments to enable the sharing of ideas and practices across the entire organization.
Keene touted "several hundred million dollars of wins" as having stemmed from those investments with more opportunities on the horizon in areas like counter-unmanned systems, secure cloud and the Defense Department's so-called JADC2 networking construct.
Like most conversations in public sector, the one focused on AI inevitably works its way toward the potential impacts on people and particularly in terms of changes to work.
AI is far from the only emerging technology domain to present the potential of large amounts of change, both with positive and negative consequences. Keene called AI both a "threat" and "opportunity" in terms of what it could mean, even in the current climate of early days regarding adoption.
"On the threat side, you could see AI have the potential of reducing headcount on certain programs and so much of the way that our industry measures revenue and profit is in a headcount," Keene said.
"We're certainly sensitive to that, we're aware of that. But our preference is to understand what that is, and when it makes sense for us to be the disruptor and drive the performance and drive the competencies and solutions in our programs in partnership with our customers."
Fiscal first quarter revenue of $2.03 billion was 2% higher than the prior year period. That growth rate becomes 3.5% after adjusting for its agreement to make Amentum the controlling owner of their Forfeiture Support Associates joint venture.
Profit in the quarter of $189 million represented a 9% year-over-year increase in adjusted EBITDA (earnings before interest, taxes, depreciation and amortization).
SAIC lifted its fiscal 2024 revenue guidance to a range of $7.125 billion-to-$7.225 billion, while the bottom-line outlook is unchanged at a 9.2%-to-9.4% adjusted EBITDA margin.
SAIC runs its fiscal calendar on a February-January basis.