Booz Allen's cloudy crystal ball for the market and AI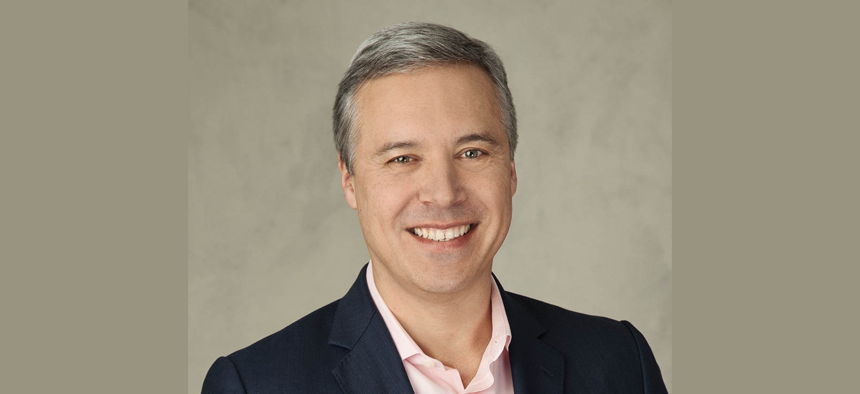 CEOs of publicly-traded companies everywhere are getting questions from investors on the debt ceiling crisis. This time it was Booz Allen Hamilton's leader who had to acknowledge the situation.
In his position, Booz Allen Hamilton's chief executive has to tell investors that the ongoing debt ceiling crisis and budget negotiations are of concern to companies in the government market and their agency clients.
Neither of which are all that new. The parade of shutdowns, stopgap funding to keep agencies open and a run of 11 debt ceiling crises in the past 13 years have all given the public sector plenty of stuff to worry about and plan around.
Here is how CEO Horacio Rozanski acknowledged it during Booz Allen's fourth quarter and fiscal year-end earnings call with investors Friday:
"We recognize that the budgetary situation is challenging, that this creates uncertainty. We all read the papers this morning. There's still no deal on the debt ceiling. I think all of that is real and we're not ignoring it."
In light of that, Booz Allen is going back to the familiar approach of planning for an aggressive first half and a more turbulent second half of its fiscal year. Booz Allen runs its fiscal calendar on an April-March basis, which means its first half ends when the federal fiscal year ends.
That theme of broad uncertainty also applies to the world of artificial intelligence, a technology area Booz Allen is prioritizing in its strategy and one where the conversation has accelerated in recent months given the quick advancements in generative AI.
"My crystal ball is the same as everybody else is, I do believe that this is going to be a huge area of focus for all of our clients," Rozanski told analysts.
As he and Booz Allen see the AI landscape, a few broad themes are becoming more clear for how its government clients are using those technologies in their broader digital transformation efforts.
Civil agencies are using AI to manage large, enterprise IT systems through functions like coding and verification. Rozanski said those clients are also using them to not just lower cost, but also "improve the way in which citizens interact with the federal government."
Defense and national security agencies are looking at AI as a means to make their decision cycles more efficient, including via the reduction of time needed to make those choices.
"This is very important as it relates to China, which of course is also investing heavily in AI; and the U.S., which still has a lead, has to continue to maintain this lead," Rozanski said.
For Booz Allen, its work to be a leader in AI integration involves including that tech as part of the larger solution.
"We're infusing AI into all of our major procurements to the extent that it makes sense, and it increasingly makes sense," Rozanski said. "More and more clients are interested in either having the option to imbue AI or asking for it directly, and so this becomes a differentiator not just against our AI portfolio, but against our whole business."
McLean, Virginia-headquartered Booz Allen also reported a fourth quarter net loss of $68.4 million as the firm increased the reserve it is holding for negotiations to settle a Justice Department investigation first disclosed in 2017.
That probe is related to what Booz Allen has called "highly technical elements of the company's cost accounting and indirect cost charging practices with the U.S. government." The overall reserve stands at approximately $350 million after Booz Allen added $226 million to it in the quarter.
Fiscal fourth quarter revenue of $2.4 billion was 8.7% higher than the prior year period.Fiscal fourth quarter revenue of $9.26 billion was 10.7% higher than the prior year period. After stripping out the charge and other expenses, profit in the quarter totaled $231.5 million (earnings before interest, taxes, depreciation and amortization).
Full fiscal 2023 sales of $9.26 billion were up 10.7% overall and include 9% organic growth, while adjusted EBITDA of $1.014 billion showed an 8.4% year-on-year increase. Booz Allen ended the fiscal year with an approximate 11% adjusted EBITDA margin.
Booz Allen's initial outlook for its 2024 fiscal year that started April 1 puts overall revenue growth at 7%-to-11% that includes an organic increase of 6%-to-10%. The bottom line guidance has adjusted EBITDA at $1.075 billion-to-$1.105 billion for a margin of high 10%-to-11%.