Booz Allen's unknowns aren't its alone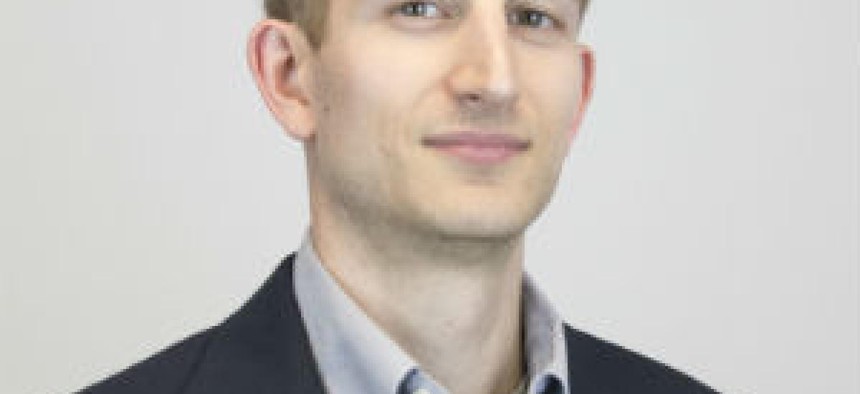 Booz Allen Hamilton lays out the unknowns for investors to consider as the firm navigates its new fiscal year, but those factors apply to the entire public sector ecosystem and warrant wider consideration.
Booz Allen Hamilton's outlook for the firm's new fiscal year that began April 1 includes several factors its investors must take into account when gauging the company's status.
That is merely how the government services company talked about itself during its fourth quarter earnings call with investors Tuesday. But the reasons behind how Booz Allen put it all together and the ramifications of them warrant consideration.
Just like for its just-ended fiscal 2020, Booz Allen is planning for a period of heavy activity in fiscal 2021's first half (April-September) with some conservatism and much uncertainty baked in for the second half (October-March).
The calendar points to both the end of the government's own fiscal year on Sept. 30 and the elections to follow on Nov. 3. Somewhere in there comes discussions on Capitol Hill and in the White House on the federal budget. Past precedent suggests a continuing resolution to account for a new Congress and however the presidential election shapes out.
But two overhangs over all of that are the coronavirus pandemic and how the federal government is responding to it through various spending bills with more possibly to follow.
"At this point we mostly want to acknowledge the potential volatility in the budget discussions," Booz Allen CEO Horacio Rozanski told analysts Tuesday. "We're under a two-year budget deal, but the reality is there's been an unprecedented number of things that are happening as we speak in the response to COVID and we aren't sure how that all is going to go."
Booz Allen's starting point is revenue growth of 11.3 percent to $7.5 billion for its fiscal 2020 and expectations of a 6-to-10 percent increase for the current FY 2021. The bottom line also showed a 0.4-percent improvement to 10.1 percent adjusted EBITDA margin (earnings before interest, taxes, depreciation and amortization expenses).
The firm sees sales increasing 6-to-10 percent and adjusted EBITDA margin holding at 10 percent for its fiscal 2021.
But the pandemic's evolution, status of federal appropriations after Sept. 30 and a possible post-election reordering of budget priorities are three unknowns Booz Allen is acknowledging even with those expectations.
Those factors apply to every company in the government market, along with the timing and extent of how staffers can return to their assigned secure government facilities. Agencies that run them have to varying degrees moved to shift work and scaled back the number of people on-site at the same time.
Like its peers, Booz Allen can utilize the CARES Act economic stimulus law to reimburse from agencies the costs of keeping employees in a ready state if they cannot get to the facility but not all of the fees associated with the work. Chief Financial Officer Lloyd Howell said Booz Allen expects "an impact of about $6 million in lost EBITDA per month" and that even though conversations with customers continue, some invoices may not be paid until the firm's 2022 fiscal year. Virtual invoicing from other customers is largely proceeding as normal, Howell said.
That is all happening as the pandemic moves into the second of three phases as Booz Allen sees it. Phase one was focused on the preparation and response between January and April.
Now phase two, which Rozanski said likely will "last many months," sees the continued threat of COVID-19 out there without a proven treatment or vaccine even as the firm and government clients discuss the safe return of people to their work sites if they have to be there.
Helping Booz Allen on that front is its use of telework. Ninety percent of its billable work is being delivered that way, Rozanski said, while the other 10 percent involves what is done in secure or other critical facilities under plans worked out with the customer.
Booz Allen also is near the point of transitioning to whatever follows its Vision 2020 transformation effort and what the company's investment strategy will look like in tandem. More details on those fronts are still in the works as the firm's strategic review is ongoing and likely fluid.
"We have to stay adaptive and we have to be able to incorporate everything we learn in the environment as part of our plans and as part of our strategy," Rozanski said.
At this stage, almost everything in the current environment seems TBD.