Boecore builds out cyber, AI chops with new acquisition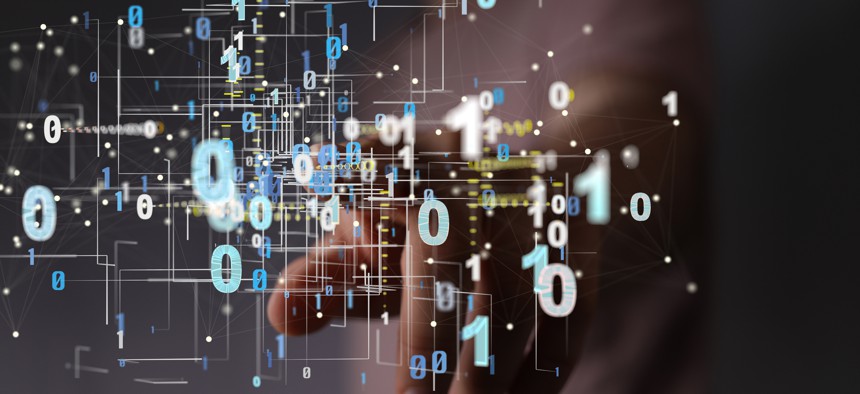 The Enlightenment Capital-backed company makes its third purchase within eight months as it adds capabilities in the defense and space sectors.
Boecore is looking to further build out artificial intelligence and cyber capabilities with its most recent acquisition.
The Enlightenment Capital-backed company is buying La Jolla Logic, a firm whose customer base includes the Navy and Space Force. Terms were not disclosed.
San Diego-headquartered La Jolla Logic brings cyber and software development capabilities. The company brings positions on contract vehicles such as STARS III and a Naval Air Warfare Center contract for engineering, integration and mission support services.
"La Jolla Logic has developed innovative and proprietary AI/ML and cyber technologies that enable mission success for their DoD customers," Thomas Young, a principal at Enlightenment Capital, said in a release Monday.
Boecore now has 400 employees focused on space, hypersonics and defense missions.
La Jolla Logic was founded in 2011. Its management team led by founder and CEO Stacey Anfuso will join Boecore.
"The acquisition of La Jolla Logic furthers Boecore's strategy of delivering a comprehensive suite of solutions and products to advance our nation's space superiority while protecting our systems from cyber attacks," said Tom Dickson, president of Boecore.
Boecore has now bought three companies since it was acquired by Enlightenment Capital in January 2022. In October, Boecore purchased Ascension Engineering Group added Orbit Logic four months later.
Both of those acquisitions focused on opportunities in the space sector of the defense market.