Enlightenment Capital backs space, missile defense tech firm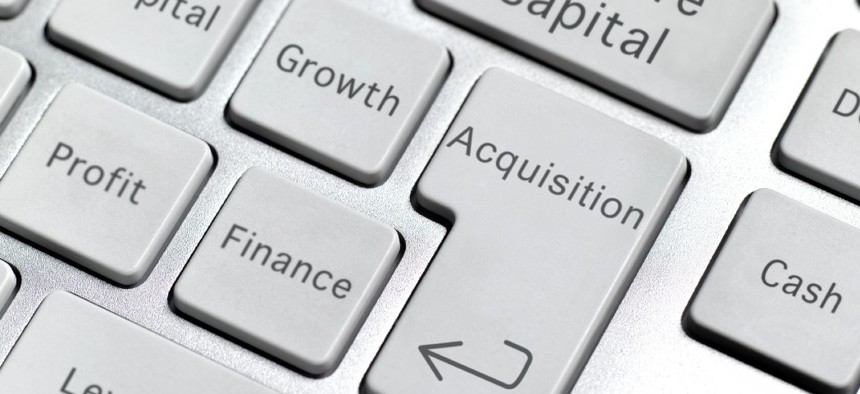 With the acquisition of Boecore, Enlightenment Capital adds another company to its portfolio and this one is focused on space and missile defense.
Enlightenment Capital has added another company into its portfolio with the acquisition of Boecore, which provides space and strategic defense technologies to military customers.
Colorado Springs-headquartered Boecore focuses on software, systems and networking engineering, and cybersecurity. The company designs its solutions to address the space, missile defense, hypersonics, and strategic deterrent mission areas.
"The pace of technological change and emerging threats in the space domain require continuous innovation, anticipation, and investment," said Devin Talbott, managing partner of Enlightenment Capital, in a release.
"Boecore will serve as a foundation for growth, both organic and through acquisition, as we work to build off the company's technical leadership and commitment to the customers' mission and establish a premium space and strategic defense solutions company."
Terms of the transaction were not disclosed. According to USASpending data, Boecore has taken in $6.8 million in unclassified federal contract obligations over the past 12 months. It's worth noting that intelligence agencies and other classified work are not reported into the USASpending database.
Founder and CEO Kathy Boe will remain as an adviser and member of Boecore's board of directors. She retains a minority stake in the company she founded in 2000.
Nearly two-decade Boecore veteran Tom Dickson will lead the company as president. Investment bank KippsDeSanto & Co. advised Boecore.
Boecore is one of several companies in the federal market that Enlightenment is backing alongside Sev1Tech, IntelliBridge, and EverWatch. Enlightenment's several notable exits include Leidos' acquisition of the 1901 Group in late 2020 and initial public offering of Telos Corp.
Boecore brings a track record of support across a wide range of capabilities including command and control, modeling and simulation, visualization, gamification and next-gen training solutions, and specialized engineering. The Missile Defense Agency, Space Force and Air Force are among Boecore's primary customers.
"Boecore's service and solution offerings are integral to their customers' missions, helping agencies develop and maintain their most complex, integrated systems," said Jason Rigoli, partner at Enlightenment Capital. "We plan to continue to invest in the platform to drive innovation, broaden technology capabilities, and ensure mission effectiveness to protect national security."