Leidos partnered with, and is now buying, 1901 Group for managed services capabilities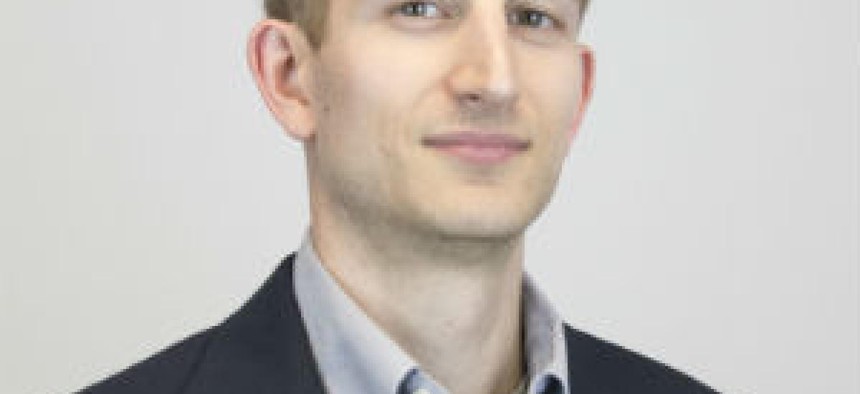 Leidos sees its pending $215 million acquisition of the 1901 Group announced after markets closed Thursday as more capability-focused than a need to add new customers.
Though here are some of 1901 Group's Cabinet-level customers for the record: the departments of Justice, Agriculture, Education and Health and Human Services. Other clients they call out are the Small Business Administration, Army, U.S. Access Board and Centers for Medicare and Medicaid Services.
The capability driver is about cloud and manage IT services, something Leidos recognized as a need.
"We really like our position today in the digital modernization market, but as we look to continue to stay ahead and differentiate, we saw the market going to more integrated managed services capability-based desires by the customers," said Gerry Fasano, Leidos' lead defense executive.
A brief look at how IT was done in the past continues to help see the future. Fasano pointed out that laptops for the most part today do not rely on CDs to get software updates but instead get them through a subscription-based model.
"You're buying your apps as a service, you're buying your storage as a service, you're buying your Internet already as a service," Fasano told me.
Enter 1901 Group into that broader picture, with whom Leidos has partnered with to "submit a couple of deals" as Fasano explained it. He added the nearly 400 employees at 1901 Group bring to Leidos skillsets in areas like network monitoring, migration and application rationalization.
One core piece of Reston, Virginia-headquartered 1901 Group's strategy since its 2009 launch has been where it provides the cloud-based services from and not just the work itself. The company has an enterprise IT operations center in Blacksburg, Virginia, which means close proximity to Virginia Tech, and has similar facilities in other regions not traditionally thought of as tech talent hubs.
That mirrors what Leidos has done with its software factories that include the flagship hub in Morgantown, the home of West Virginia University.
Leidos is not the only large government technology contractor to look outside greater Washington, D.C. for new talent pools including other college-centric communities.
"Going down to Blacksburg and talking to (1901 Group), it's the exact same model… college town, highly-skilled workforce, low cost of living with great retention," Fasano said. "We're very comfortable with this model, we have continued to expand our software factories and are looking forward to doing that with 1901 once the deal closes in January."
A second aspect of looking forward is how the IT services delivery model has changed during the coronavirus pandemic in a world of remote work and what that portends for the future after what we all hope is a successful vaccination effort next year.
"(Customers) are always comfortable with the infrastructure being separate, and I think COVID has made people more comfortable with the people being separate," Fasano said. "Our customers are going there, we're going there and it's a natural progression that we see."
"There's not a customer we've talk to who does not believe that the teleworking won't continue, not at the magnitude that it is today which is almost everybody, but they're not going back," he said.
1901 Group's pending sale to Leidos also represents an exit by Enlightenment Capital, the government market-focused investment firm which initially backed the former in 2017.