Already somewhat public, Telos' IPO further illuminates strategy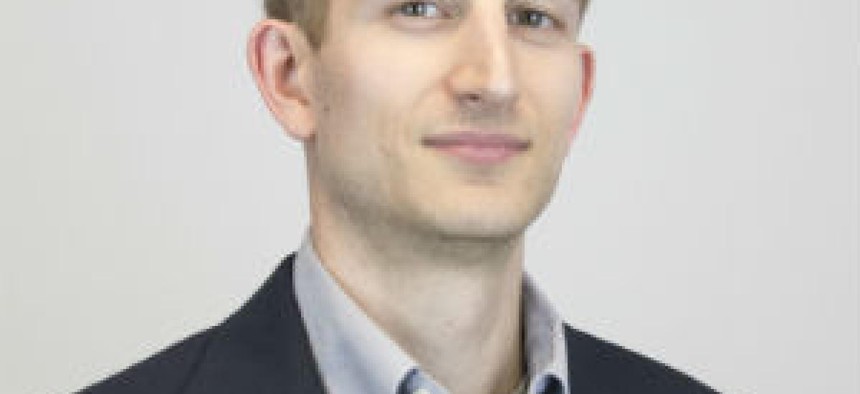 On Thursday, the government market will see its third listing on a public stock exchange and second initial public offering in two years when cybersecurity firm Telos Corp.'s shares begin trading on the NASDAQ.
The launch of Telos' IPO comes after more than a decade of its stock being available to investors over-the-counter, or done directly between parties without the supervision of an exchange such as the NASDAQ or New York Stock Exchange.
That means Telos' financial information has been available for all to see for many years, but an IPO certainly presents an opportunity to look at the five-decade old company through a different lens.
Asbhurn, Virginia-based Telos is offering up to $256 million in stock to the public markets at a price of between $16 and $18 per share. Around 12.3 million shares will initially available to the IPO's underwriters with a 30-day option to buy 1.8 million more if demand is hot. Telos' ticker symbol on the NASDAQ will be "TLS."
Led by CEO John Wood since 1994, Telos' lone institutional strategic backer is government market investment firm Enlightenment Capital. This also represents Enlightenment's first public exit after three years of supporting Telos' growth.
Telos' entry to the public exchange comes in the same year that government services company PAE undertook a direct listing on the NASDAQ. Parsons Corp. returned to the public markets in June 2019 through an IPO on the NYSE.
(Side note: Telos' IPO is taking place two days after the 10th anniversary of Booz Allen Hamilton's offering)
PAE and Parsons are much larger in size at $2.8 billion and $4 billion in 2019 revenue respectively, while Telos posted $159.2 million in sales last year.
But the newest version of Telos' S-1 registration statement for the IPO filed Monday lays out the company's strategy around its core domains of cybersecurity, cloud security and enterprise security for government and commercial entities.
Telos recorded 15.4 percent growth on the top line last year, which followed a 28.1-percent sales increase in 2018 to $138 million. Around 50 percent of the revenue is from "sole source contracts" or those "for which (Telos) had limited competition," according to the Securities and Exchange Commission filing.
The company also believes its runway for continued growth is clear and stable given that it considers 85 percent of revenue to be recurring, while 93.7 percent of last year's sales came from U.S. federal government prime contracts and subcontracts. State and local government plus commercial makes up for the remaining book of business.
Federal customers called out by name include the Census Bureau for identity verification services, Transportation Security Agency to support the PreCheck enrollment screening program and employee vetting, Defense Department agencies for data collection efforts, and Centers for Medicare and Medicaid Services for identity trust services.
One question a larger base of investors will want more clarity on from Telos is how the company sees itself when it comes to both the overall cyber market and competing in customer segments.
Telos calls out one field of competitors as including commercial players such as CLEAR (operated by Alclear), Cutting Edge, IDEMIA, MetricStream Inc., Palantir Technologies Inc., RSA Archer, ServiceNow and Unisys Corp.
Competitor field number two are examples of the usual suspects of federal systems integrators: Booz Allen Hamilton, General Dynamics, Lockheed Martin, Northrop Grumman and Science Applications International Corp.
A second question investors always want to know in any IPO is what the proceeds will go toward. Roughly $20.9 million is eyed toward repaying outstanding debt, including one senior term loan that matures in January 2021 and subordinated debt that matures in July 2022.
Telos plans to allocate $109.1 million of the proceeds toward a stock conversion plan and $30 million to partially fund its acquisition of the remaining 50 percent stake of a trusted ID joint venture, which would then make that JV a subsidiary. The rest is going to general corporate purposes.
Then there is of course the profitability question, which was a big one in the most recent case of Palantir in its direct listing. Telos' filings indicate it posted a net loss of $2.1 million in 2019, but over this year's first nine months turned that around to $4.1 million in net income.
Riley Securities, BMO Capital Markets and Needham & Company are acting as joint bookrunners for Telos' IPO. Colliers Securities, D.A. Davidson, Northland Capital Markets, Wedbush Securities and MKM Partners are acting as co-managers.