Maxar touts $192M international imagery booking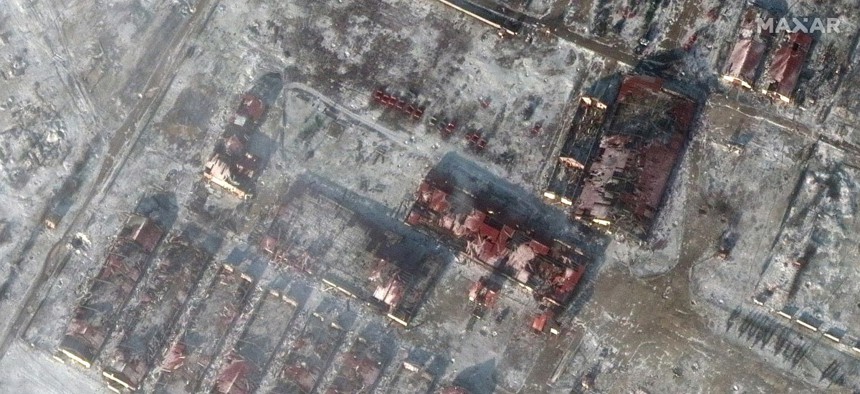 Maxar Technologies has booked a potential five-year, $192 million contract with the National Geospatial-Intelligence Agency to provide commercial satellite imagery and related services to U.S. allies.
NGA will use the Foreign Commercial Imagery Program to acquire high-resolution electro-optical imagery and synthetic aperture radar products from Maxar, which said Wednesday it will also provide three-dimensional data services.
So-called SAR products use radar to penetrate through clouds and other conditions where light is compromised.
High-resolution imagery from commercial satellites is having more than a moment in the spotlight, given how those pictures have documented the war in Ukraine.
Maxar is one of the three main providers of commercial satellite imagery to the U.S. government under a multibillion-dollar contract for up to 10 years. The National Reconnaissance Office finalized that contract in the spring of 2022.
Westminster, Colorado-headquartered Maxar is in the process of being acquired by private equity firm Advent International for almost $4 billion in cash.
Both sides got to that final price after several months of initial talks followed by negotiations and Advent's acceptance of all the risk related to Maxar's deployment of its next-generation WorldView Legion satellite constellation.