L3Harris presents its business case for the Aerojet acquisition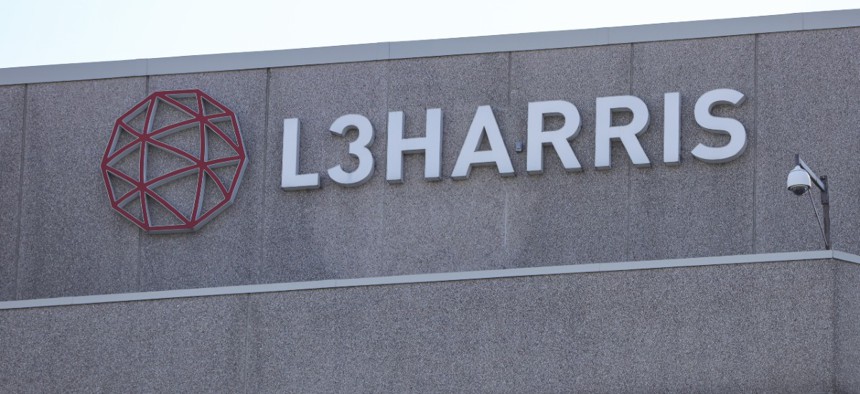 Federal antitrust regulators are hearing from L3Harris Technologies as to why they should approve the $4.7 billion transaction. Investors have now heard from L3Harris as to why they should be on board with it.
L3Harris Technologies is at work in putting forth its legal argument that the company's proposed $4.7 billion acquisition of Aerojet Rocketdyne is within the bounds of federal antitrust laws.
Over the span of 92 days, L3Harris announced and completed its acquisition of the Viasat tactical data links business with all the needed U.S. and international government regulatory approvals. The Aerojet transaction review will take much longer.
But in the meantime, the business argument for L3Harris' investors to consider regarding Aerojet featured prominently in the company's fourth quarter earnings call with them on Friday.
In fact, the first analyst to get called on for a question asked L3Harris' chief executive Chris Kubasik to explain what Aerojet does for its prospective new owner.
"I'm sure there will be several Aerojet Rocketdyne questions, but maybe I'll give a longer answer than usual and try to pre-empt some of those," Kubasik responded.
Here is how Kubasik started to present the business case for bringing Aerojet into the L3Harris fold:
"When we're looking at the market data outside of platforms, the three largest global markets for defense are C2, which is command and control; sensors and weapons," Kubasik said. "I'm very comfortable with how we're positioned on the first two, especially after the TDL acquisition. Our weapon presence in this $75 billion market is practically nonexistent."
Solid rocket motor production is one subset of that weapons market L3Harris would gain a foothold in through Aerojet. Those products and munitions go onto missiles such as the Javelin and Stinger, both of which Ukraine has used heavily in its defense against Russia.
But defense is not the only market L3Harris is thinking about with respect to motors. Kubasik pointed out that motors also feature prominently in space programs, including those involving L3Harris' civilian customers like NASA and the National Oceanic Atmospheric Administration.
For NASA specifically, Aerojet supplies engines for the Space Launch System vehicle that is the primary launch vehicle for the Artemis moon landing program.
An increased footing in hypersonics programs is also on the mind of L3Harris with respect to what Aerojet can do for them.
"The other day, someone said hypersonics is the future, and the reality is hypersonics is now," Kubasik said. "I think this could be the crown jewel of the acquisition, and we believe there's significant growth opportunities that are well supported by the budget and the customers."
On the matter of the antitrust review: L3Harris made its filing to the Federal Trade Commission in January to make the legal argument for why the transaction should go ahead. The FTC has asked questions that Kubasik said "we've been very responsive" to.
Fourth quarter revenue of $4.6 billion was 5% higher than the prior year period and up 6% on an organic basis. Profit of $670 million showed an approximate 1% year-over-year decline.
Calendar year 2022 sales of $17.1 billion were down 4% overall and 1% on an organic basis when factoring in divested revenue. Segment operating income of $2.6 billion showed a 7.1% year-over-year decline. L3Harris ended 2022 with a segment operating margin of 15.4%.
L3Harris' initial guidance for 2023 has revenue in the range of $17.4 billion-to-$17.8 billion on segment operating income of $2.7 billion-to-$2.8 billion, which suggests a margin of 15.2%-to-15.7%. Those figures include contributions from the Viasat TDL acquisition, but none from Aerojet.
That outlook for 2023 also includes how L3Harris is thinking about the current and future state of supply chains, given all the disruptions to them over the past two years.
As Chief Financial Officer Michelle Turner pointed out, hiccups across the overall supply chain ecosystem are "consistent across our industries and other industries" and "something that's become a bit of the new norm."
But L3Harris is also the most recent defense company to tell investors that they are seeing gradual improvement in supply chains, even though unavailability and late deliveries of critical parts continue to happen.
"We felt the most acute impact from supply chain... really in the second half of 2021. We had hundreds of critical part shortages at that time," Turner told analysts. "Fast forward to where we are today, and we're in the tens in terms of the impact and what we're having to manage through."
L3Harris focused on engineering redesigns for much of 2022 as a way to work around some of those shortages, including computer chips and other microelectronics that go onto larger products and systems.
Turner said the company gets insights into the chip supply situation for about 90 days out, then that picture gets more cloudy further on.