Mythics has a new majority owner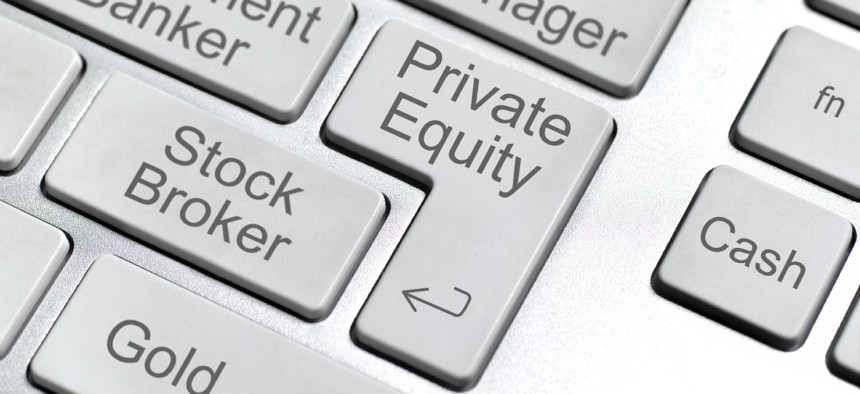 The implementation partner of Oracle is starting the next phase of its strategy with a private equity backer.
Public sector IT solutions distributor Mythics Emergent Group has sold a majority stake in itself to One Equity Partners, a private investment firm focused on mid-sized companies in markets such as technology and industrials.
Terms of the transaction announced Wednesday were not disclosed. Mythics' founders and senior executive leadership group are retaining a minority interest in the company.
Also as part of the transaction, Paul Seifert was promoted to the chief executive post from his prior role as a sector president. Seifert joined Mythics in 2001, nearly one year after the company's founding.
Virginia Beach-headquartered Mythics is known in the market for its role as a reseller, distributor and implementation partner of Oracle's software products.
Mythics also touts having relationships with IBM Red Hat and Adobe as part of a larger focus on cloud computing and some of its related augmenting technologies.
"The transformation of public agencies to the cloud is in its infancy but is a mega-trend," Otavio Birman, a One Equity Partners vice president, said in a release. "We believe (Mythics) is extremely well positioned to help its customers achieve their goals as they move to the cloud."
Mythics was company No. 48 on the 2022 Washington Technology Top 100 that ranks the federal technology market's largest contractors.
OEP started in 2001 as the in-house private equity arm of the former Bank One, which JPMorgan acquired in 2005.
In 2015, OEP spun out from JPMorgan to establish an independent middle-market investment firm. OEP targets its investments in companies with annual revenue in the $100 million-to-$800 million range and annual profit of $10 million-to-$70 million.
A pair of One Equity Partners' investments have focused on international public sector.
The firm in October announced its acquisition of Amey, a provider of engineering and infrastructure consultancy services to U.K. government agencies. U.K.-headquartered investment firm Buckthorn Partners partnered with OEP on that transaction.
In the first half of 2021, OEP sold the IT systems integration and digital services provider Lutech to fellow private equity firm Apax. At that time, Lutech touted having medium- and large-sized public sector clients in seven countries across Western Europe.
The bulk of OEP's portfolio companies involved in IT services work with clients across commercial markets including highly-regulated verticals such as banking, manufacturing and education.
"We believe One Equity Partners is the right partner for us as we enter our next phase of growth," Seifert said. "Their deep expertise within the IT services sector and operational support will enable us to further enhance our solutions, while also advancing our mission of helping government agencies modernize their IT systems."