Anduril fetches $1.48B in latest funding round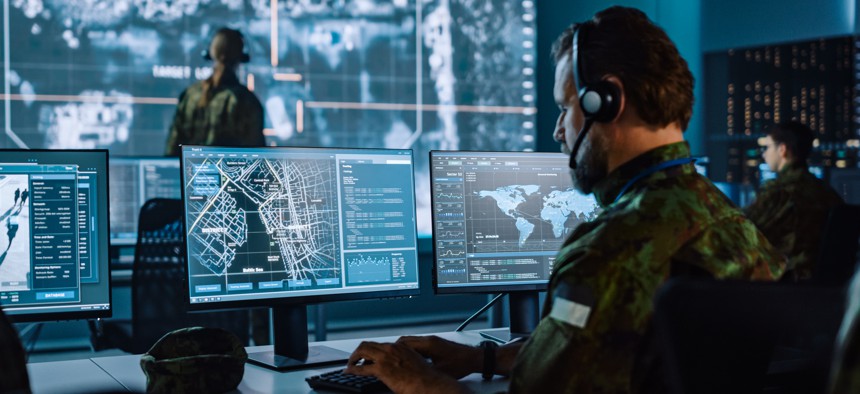 The defense software maker only opened for business five years ago but has made serious headway and grown to a multi-billion dollar valuation.
Defense technology startup Anduril Industries is often held up as a rare example of having successfully crossed the business version of the "Valley of Death," not just the one involving capability acquisition and fielding.
A new round of $1.48 billion in Series E funding announced Friday further confirms that Anduril has made some solid inroads on its strategy to both develope and scale autonomous software and other capabilities for military use.
With this new funding, Anduril is now touting a valuation of $8.48 billion that nearly doubles the figure reported in June 2021.
The company began this year with its capture of potential $967 billion contract with Special Operations Command for prototyping work involving counter-unmanned aerial system platforms.
Anduril ends 2022 with a capital raise that more than triples what it fetched from the "Series D" round completed in 2021. That capital since supported a pair of acquisitions including an underwater drone manufacturer and sensing technology provider.
Started by Oculus founder Palmer Luckey in 2017, Anduril builds artificial intelligence and commercially developed technologies into its hardware platforms for defense missions.
Oculus was a virtual and augmented reality headset manufacturer acquired by Facebook's parent company for $2 billion in 2015, from which Luckey used some proceeds to lead the standup of Anduril.
Longtime Anduril investor Valor Equity Partners led the Series E fundraising round.
Other participants included Founders Fund, Andreessen Horowitz, General Catalyst, 8VC, Lux Capital, Thrive Capital, DFJ Growth, Elad Gil, Lachy Groom, Human Capital, Marlinspike, WCM Investment Management, MVP Ventures, Lightspeed Ventures and Thomas Tull's newly minted U.S. Innovative Technology Fund.
Palmer Luckey describes to CNBC Anduril's strategy and what the new funding means to the company.