QinetiQ closes $590M Avantus deal, expands U.S. presence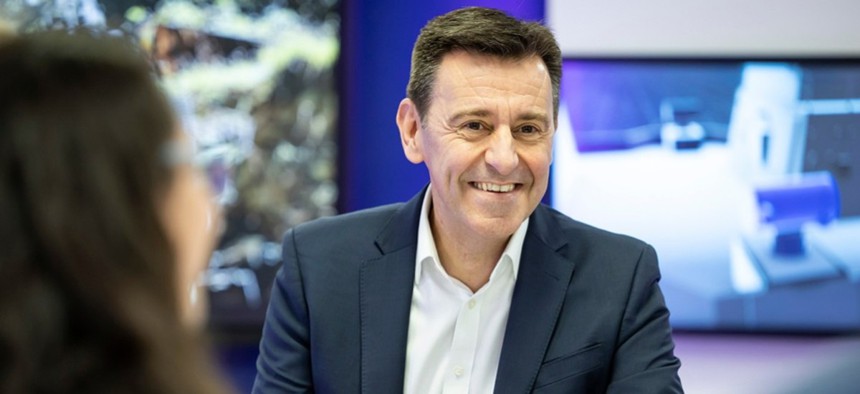 The British defense technology company has big ambitions for growth and success in the U.S.
QinetiQ Group's subsidiary in the U.S. has completed a nearly $590 million acquisition of Avantus Federal to further build up a portfolio of cybersecurity, data analytics and software development services.
"It is a strategic milestone in our five-year ambition to build an integrated global defense and security company, delivering innovation for our customers' mission," QinetiQ Group chief executive Steve Wadey said in a release Wednesday. "This acquisition extends our customer base, strengthens our capabilities and builds scale in the largest defense and security market in the world."
First announced in August, this transaction grows the share of U.S. business to nearly one-fourth of QinetiQ's pro forma revenue profile and heightened emphasis on that market.
As Wadey hinted in his statement: QinetiQ's strategy for the next five years puts its renewed U.S. ambition into a larger, global context. The British company is looking to be a top provider of defense technology and services across the trilateral AUKUS partnership between the governments of Australia, the U.K. and U.S.
Leading that strategy in the U.S. is Shawn Purvis, who joined QinetiQ in January as chief executive for the subsidiary after nearly 10 years in executive roles at Northrop Grumman.
Purvis told investors in an August call that with Avantus in the fold, the QinetiQ US arm can "take on those larger integration, intelligence, surveillance (and) reconnaissance-type programs, which span across the portfolio and require the combined capabilities of both of our current organizations."
Guggenheim Securities was exclusive financial adviser to Avantus and its private equity backer, NewSpring Holdings, while Baker Tilly provided financial due diligence services to the sellers.
Blank Rome and Kirkland & Ellis were legal counsel to Avantus. Citizens and Gleacher Shacklock acted as joint lead financial advisers to QinetiQ, with Baker McKenzie the legal counsel on the buy side.