Jacobs seeks common threads in standing up data business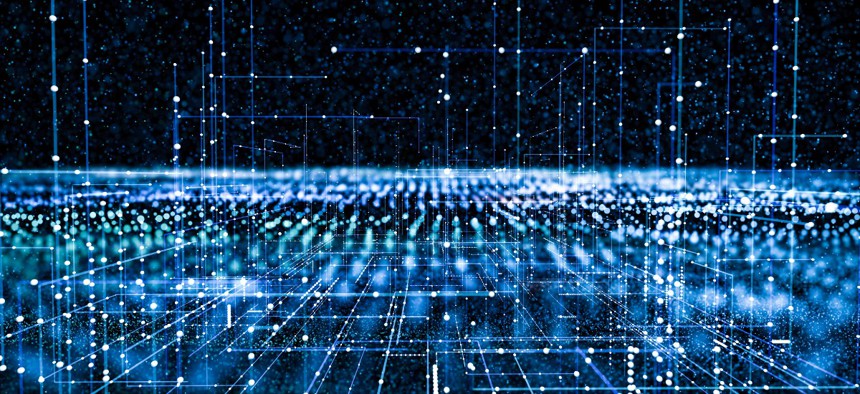 Jacobs' thinking behind the creatin of a new business segment called Divergent Solutions is in the name itself: repeatable offerings that can deploy across the company's government and commercial customer base.
Divergent Solutions officially stood up in the spring of this year, but Jacobs will break out that segment on its financial statements starting in its fiscal first quarter which ends Dec. 31.
Speaking on Jacobs' fiscal fourth quarter earnings call Nov. 21, CEO Steve Demetriou gave investors an idea of what the company has been up to and what to expect.
"We have consolidated the majority of our software and data solutions into a single unit to gain benefits from consistent product management, marketing, and research-and-development," Demetriou told analysts. "Our data solutions are aligned to three high-growth verticals of transportation, water and national security.
Dallas-headquartered Jacobs officially unveiled its plan for Divergent Solutions in March as part of a larger presentation to explain the company's new three-year strategy that emphasizes data as the driver of everything.
In creating that segment, Jacobs took out three units including cyber from its critical mission solutions segment that houses the company's work on nuclear and environmental programs.
On the Nov. 21 call, Demetriou emphasized nuclear as a key leg of the critical mission solutions segment's strategy.
He told analysts it applies on both the remediation side and for new builds, particularly those involving small modular reactors.
Of Jacobs' $14.9 billion in full-year revenue, nearly 31% is from direct or indirect work for the U.S. government. Jacobs also reported a $10.9 billion backlog with respect to U.S. government business, which the annual 10-K regulatory filing indicates is 39% of the company's total backlog.
This earnings call also represented Demetriou's final such session with investors as CEO before he transitions to the role of executive chairman of the board of directors in January.
Bob Pragada will succeed Demetriou as CEO after three years as the company's chief operating officer.