Jacobs promotes new divergent solutions leader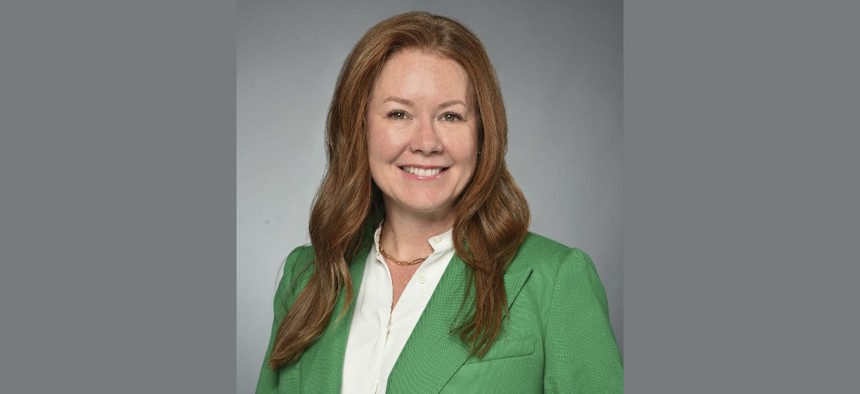 Jacobs has promoted a new leader for its divergent solutions business unit in Shannon Miller, a 25-year company veteran and most recently chief growth officer.
The divergent solutions team launched in the spring to develop cloud computing, cybersecurity, data and other digital technologies that can augment Jacobs' bundled offerings for government and infrastructure clients.
As executive vice president, Miller will lead that business' work to produce multifaceted digital competencies and human expertise across the entire Jacobs corporation. Jacobs said Thursday that cyber, intelligence, data and technology will remain key focus areas for the divergent solutions team.
"Our focus on driving data-enabled, technology solutions in alignment with our new corporate strategy is clear, and it was imperative we have a trusted and collaborative leader at the helm for driving accelerated growth," Jacobs President and Chief Operating Officer Bob Pragada said in a release.
Jacobs unveiled the divergent solutions unit in March as part of a new three-year strategy for the company that once defined itself as major player in engineering-and-construction, but less so now even with the continued emphasis on infrastructure.
Now in place of that E&C labeling is the way Jacobs talks about itself as a provider of technology-enabled services and solutions.
The divergent solutions team primarily supports these three other Jacobs business units -- cyber and intelligence solutions; technology and innovative solutions; and platform, technologies and software solutions.