Federal work leads Maximus to record revenue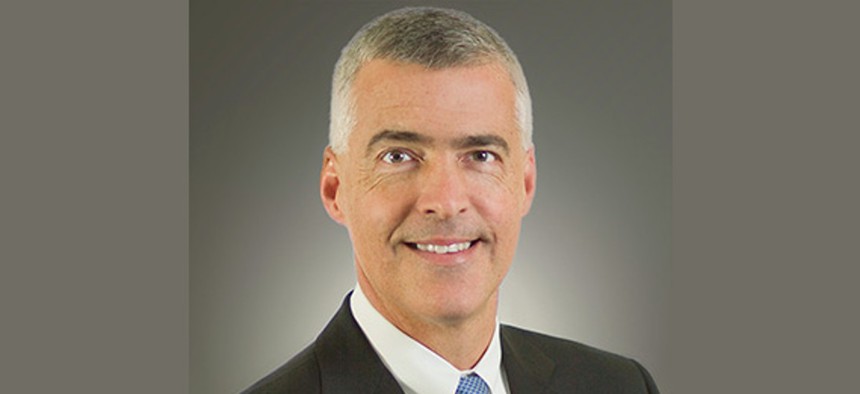 The company explains to investors its strategy for pursuing more technology modernization work with federal agencies.
Maximus is coming off a strong fiscal year and the company is reporting growing opportunities ahead, particularly for its federal business.
During Maximus' fourth quarter earnings call with investors Tuesday, CEO Bruce Caswell said the company has a $30.7 billion total pipeline of sales opportunities that includes both proposals pending evaluation and those in preparation. Opportunities that Maximus is tracking also is a part of that figure.
New work represents three-fourths of that pipeline, while 57% of the overall number is in the federal segment.
Caswell told analysts the main drivers of those opportunities are clinical assessments and technology solutions that support IT modernization initiatives at federal agencies.
The clinical assessment work is growing beyond what Maximus provides for Veterans Affairs.
Reston, Virginia-headquartered Maximus sees new opportunities to provide those services to other agencies that are responsible for fitness for duty exams and other occupational health needs. On the state level, Maximus is interested in consolidated opportunities for assessments of Medicaid recipients.
"These two types work and opportunity are well-suited to Maximus through the prior acquisitions that we did," Caswell said, referring to the acquisitions of Attain's federal practice and Veterans Evaluation Services in 2021.
IT modernization efforts are growing quickly and Caswell describe it as a crowded competitive landscape.
"We feel that we're very well positioned from a reputation and capabilities perspective," he said.
The Attain Federal acquisition in particular brought Maximus more scale in the capabilities needed for IT modernization.
In October 2021, the company won a $323 million contract to modernize the Securities and Exchange Commission's document filing system. Maximus attributed that win directly to what Attain Federal's team contributed in the bid.
Attain Federal and VES represent Maximus' largest-ever acquisitions, with the respective price tags at $430 million for Attain and $1.4 billion for VES.
"We're seeing a lot of collaboration across the business, in the sales functions and the solution development teams to pull capabilities from one segment to another," Caswell said.
One example is how the company is leveraging its service offerings around Medicaid eligibility and enrollment to pursue opportunities such as health benefit enrollment for federal employees.
"The net net of this is that 18 months ago, we really wouldn't have been eligible to bid on the type of work we are now seeing," Caswell said. "It gives me confidence that we'll generate the revenue synergies that we anticipated through the acquisitions."
For Maximus' 2022 fiscal year ended Sept. 30, revenue climbed 8.9% to $4.63 billion compared to the $4.25 billion in sales for FY 2021. Organic and acquired growth more than offset a $800 million year-over-year in COVID-19 related work.
Maximus expected that decline and discussed it during its third quarter earnings call in August. For that period, COVID work dropped by $413 million.
Federal services revenue for the fiscal year was $2.26 billion. That business held onto its largest program: a nine-year, $6.6 billion contract with the Centers for Medicare and Medicaid Services to continue operating citizen contract centers.
The company's backlog totaled $10.5 billion as of the fiscal year's end and there is another group of contracts worth $800 million that have been awarded but not signed, Caswell said.
Maximus expects revenue in the $4.75 billion-to-$4.9 billion range for its new fiscal year on operating income between $390 million and $415 million.