Maximus feels pinch as COVID work ends, but execs touting new opportunities ahead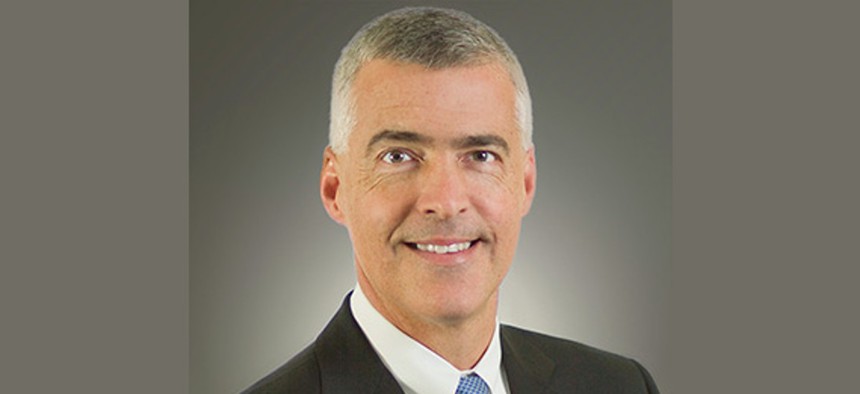 As one piece of revenue winds down, company executives point out to investors other areas that are setting a course for future growth.
Maximus' revenue soared at the height of the COVID-19 pandemic as its contact center, claims processing and clinical support services were in high demand.
But during the company's most recent earnings call with investors Thursday, executives reiterated their expectation that those sales would decline as all government agencies pull back on spending.
Revenue in Maximus' fiscal third quarter declined 9% year-over-year to $1.12 billion, while the COVID response-related work fell by $413 million.
That COVID response revenue was offset by organic growth and acquisitions and particularly for its U.S. federal segment, company officials told analysts.
Maximus is preparing for when the public health emergency status ends later this fall and how that impacts people receiving Medicaid coverage in the states. Subsidies are expected to end in October, but there is movement among the states and at the federal level to address this.
That could extend the work Maximus is doing and perhaps create longer term opportunities, company executives said.
Looking into 2023, the company expects to overcome the reduction in COVID work with growth in other areas.
Maximus sizes up its addressable market as $150 billion and "technology services and clinical and health services represent a significant portion of that figure," CEO Bruce Caswell told analysts.
Part of Maximus' growth strategy ties its technology solutions business to modernizing legacy systems for customers. One example includes the win of a $60 million contract to act as lead integrator for the Army Logistics Modernization program.
The company is starting to ramp up for work being driven by the recently-passed Pact Act to expand benefits for veterans exposed to burn pits and other toxins. Maximus expects higher volumes of work for the Veterans Enterprise Services business acquired last year.
"By ramping up our hiring now and making certain investments to retain our current employee base, we are demonstrating our ability to perform urgently and ensuring that veterans will be seen as soon as possible once their claims are filed," Caswell said.
He said the company expects the ramp up to being about 90 days out from President Biden's anticipated signature of the bill.
Maximus' team is speaking with Veterans Affairs Department leaders to get ready for an expected surge by the end of the year.
That should be a long-term opportunity because some of the health impacts do not show up for years. There are currently an estimated 3.5 million veterans who can file for new benefits.
Hiring overall continues to be a challenge for Maximus and other companies, particularly for clinical and technology experts.
"Continuing to offer people more flexibility helps us but at the same time we are realizing as many businesses are that some work is just best done with teams that are working physically together," he said.
Caswell said he has talked with his peers who share his thinking.
"It'll inevitably adjust over time," he said.