What drove Maximus toward its largest-ever acquisition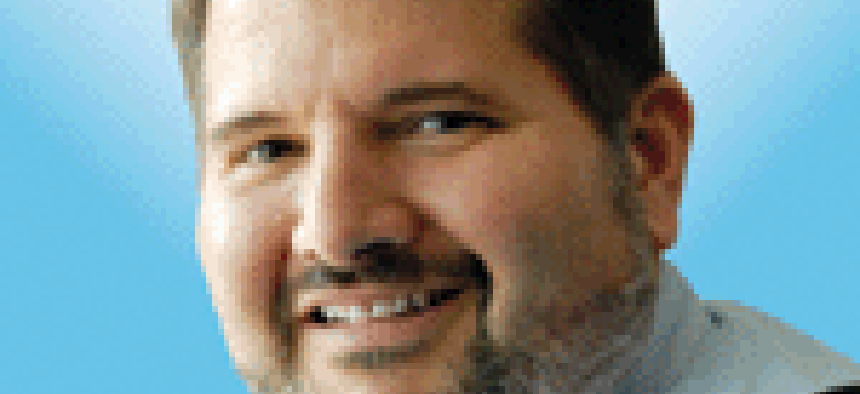 Not even two months after unveiling a $430 million acquisition, Maximus is back with another announcement and this time a $1.4 billion transaction to build on its business process outsourcing prowess.
This latest deal is for Veterans Evaluation Services Inc., a privately-held company that provides medical disability examinations for the Veterans Affairs Department. The examinations determine veterans' eligibility for compensation and pension benefits.
Both companies expect the deal to close next month.
The acquisition fits Maximus' long term strategy to continue to build its BPO capabilities. In this case, VES brings clinical capabilities that are expected to be in demand because of shifting demographics and policy priorities, Maximus CEO Bruce Caswell said in a call with investors Wednesday.
It was only in March that Maximus acquired the federal division of Attain to gain more artificial intelligence and machine learning capabilities, as well as work at VA. Attain Federal also brought new customers such as the Defense Information Systems Agency, Energy Department and the Securities and Exchange Commission.
Capabilities and customers are the two key parameters of Maximus' acquisition strategy, their executives have said. With VES, Maximus expands work with the VA that was picked up with Attain Federal. 
VES has six contracts and a network of 6,000 medical professionals.
"Maximus has the ability to bring additional resources, scale and technology innovation to VES that will position the business to provide even better service to our nation's veterans," Caswell said.
Maximus already provides clinical assessments at the state and local level, but the VES deal further grows that line of work with federal agencies.
"Working with the VA is not new to Maximus but it has not been at the scale of the VA's relationship with VES. VES will create a platform of scale for the first time at the federal level," Caswell said.
Health and disability assessments and appeals will comprise a larger share of Maximus' portfolio once the deal closes.
That kind of work currently represents $535 million in annual revenue, or 15 percent of total sales. Adding VES will grow that share to 25 percent. Maximus expects the VES business to generate between $480 million and $525 million in annual revenue going forward. For the four months remaining in fiscal 2021, VES should bring Maximus between $160 million and $175 million.
Acquiring VES continues a transformation story for Maximus that traces back nearly six years to deal number one of that journey in 2015, when it bought Acentia for $300 million. In addition to health care customers, the deal brought needed IT skills and contracts to Maximus improve the efficiency of its BPO business.
In 2016, it acquired Ascend to add state and local work providing assessment services. Ascend had about $13 million in annual revenue.
Two years after that came the acquisition of contact and citizen engagement business from General Dynamics for $400 million. That deal brought $800 million in added revenue, which vaulted Maximus from No. 72 on the 2018 Washington Technology Top 100 to No. 25 in 2019. In 2020, the company was ranked No. 23.
For a deeper dive into Maximus' transformation through the GD contact center acquisition, listen to our 2019 Project 38 podcast conversation with Tom Romeo, former general manager of Maximus' U.S. Federal Services Segment.
More recently on March 1, Maximus announced it was buying Attain's federal business for $430 million.
Now there is the deal with VES, which is the largest acquisition for Maximus to date given the $1.4 billion price tag despite the GD deal's greater revenue add.
VES will fall under the U.S. Federal Services Segment that is currently run by Romeo, but he is set to retire in July after transitioning leadership of the business to former IBM executive Teresa Weipert.
Each of these deals build on each other by either expanding the customer base, adding capabilities and past performance qualifications, and/or bringing scale. Each acquisition has allowed the company to pursue new work as well as expand existing work.
Caswell said that demand for services around citizen engagement, contact centers and case management work remains high and will continue to be over the long haul.
"We also see macro trends such as life expectancy, healthcare costs and population health challenges, including mental health conditions, driving demand for BPO services with more of a clinical dimension," Caswell said.
As for more deals, Caswell said the priority is to get Attain and VES integrated before doing another large acquisition. Though he added that small tuck-in deals are always possible.
Raymond James acted as exclusive financial adviser to VES, while BDO and Holland & Knight were among Maximus' advisers.