CNSI to combine with health care management provider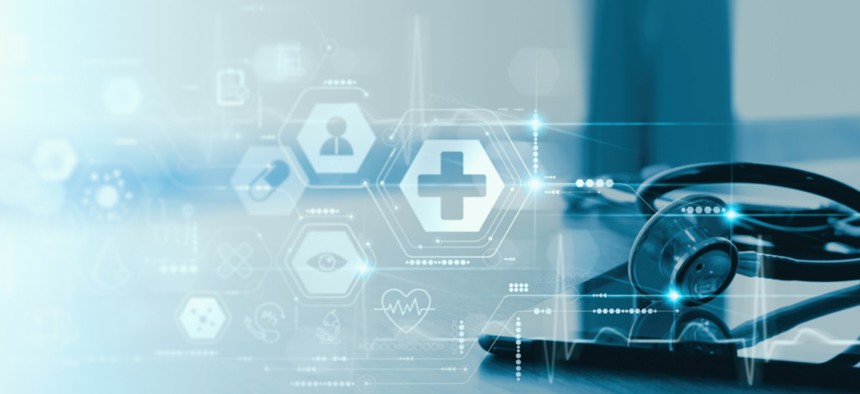 By joining forces, the companies are looking to bring together their technology and clinical services under one roof.
Less than one year after being acquired itself, health care IT company CNSI has agreed to combine with another firm like it to create a larger firm supporting government-sponsored health agencies and payers.
The merger of CNSI and Kepro will result in a combined entity of nearly 3,000 employees that include clinicians, technologists, program managers and others focused on IT system implementation, care provision and care management. Terms of the transaction announced Wednesday were not disclosed.
McLean, Virginia-headquartered CNSI is owned by global investment firm The Carlyle Group. Kepro is headquartered in Nashville and held by the private equity firm Apax Partners, which will exit its investment through this transaction.
CNSI and Kepro are touting the combined entity as more of an end-to-end provider of clinical services, provider management, health claims and encounter processing, interoperability, and health analytics services and solutions to federal and state agencies.
Kepro works with government entities and private health care providers on technology-driven programs aimed at helping historically underserved populations receive care in-home or in their communities.
That company's federal client base includes the Centers for Medicare and Medicaid Services, Health Resources and Services Administration and Defense Health Agency.
A new name is to be revealed in early 2023, but these are the knowns regarding the leadership team: CNSI CEO Todd Stottlemyer will lead the combined company as chief executive. Kepro CEO Susan Weaver will become president. Both will be on the board of directors.
Stottlemyer joined CNSI in 2018 to lead its strategy for expanding its technology product and solution offerings to federal and state health agencies in areas like Medicaid and Medicare processing, provider enrollment, claims solutions and customer engagement solutions.
Then in 2021, Carlyle acquired CNSI with this goal in the front of everyone's mind: $1 billion in annual revenue within five years. CNSI was posting around $200 million in annual revenue at the time of the sale to Carlyle.
Latham & Watkins LLP acted as legal adviser to CNSI and Carlyle. Centerview Partners acted as an investment adviser to Kepro and Apax. Kirkland & Ellis acted as legal adviser to both Kepro and Apax.