CACI looks inside for next finance chief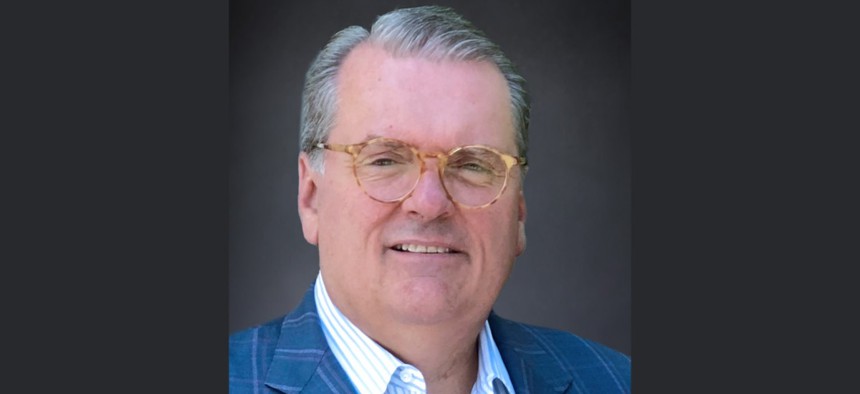 CACI International has promoted a new chief financial officer from within its own ranks in Jeff MacLauchlan, a nearly four-decade government market veteran who joined the company in May as a senior vice president.
MacLauchlan will also become an executive vice president when he steps into the CFO role on Nov. 1 and succeeds Tom Mutryn, who has been CACI's finance chief for the past 16 years.
Mutryn will continue in his other capacity as an executive VP to support the transition until he retires on Jan. 9, CACI said Monday.
"Tom's numerous contributions include successfully leading our finance organization, implementing sound organic and inorganic growth strategies, fostering relationships with the investor and analyst communities, as well as providing leadership for a number of years of our discriminating mergers & acquisition (M&A) program," CACI CEO John Mengucci said in a release.
CACI's longstanding identity as a serial acquirer and integrator in the market indeed continued during Mutryn's tenure with at least two dozen purchases of other companies.
Prior to joining CACI, MacLauchlan was one of six founding partners of the special purpose acquisition company First Light Acquisition Group that is looking to merge with another dual-use technology company and take it public.
His most recent role at a company was as senior vice president of corporate development at the former Rockwell Collins from 2014 to 2018, a tenure that included both a return to growth and culminated with the sale to United Technologies for nearly $30 billion.
McLauchlan also spent 32 years at Lockheed Martin and its predecessor company Martin Marietta in corporate development and segment-level CFO roles, which included a stint as finance chief for the former's information and services unit.
"(Jeff's) executive leadership skills, track record of performance, fundamental financial background, and deep understanding of our industry, including our expertise and technology portfolios, will allow us to continue making wise decisions and investments in strategic areas of our business," Mengucci said.