Google hires Booz Allen vet to lead public sector business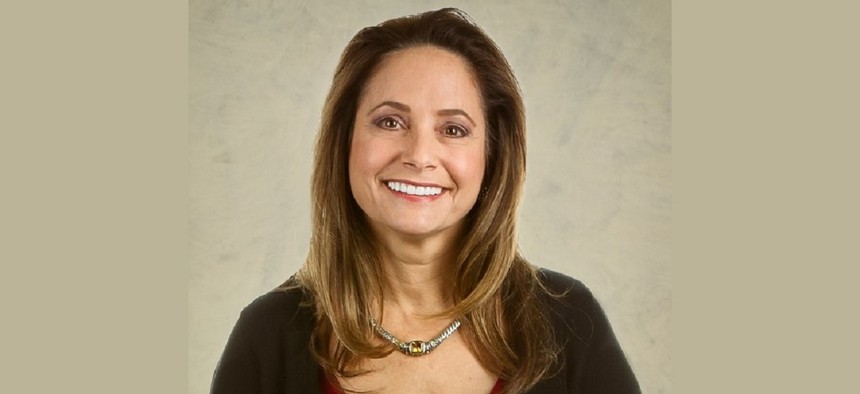 Google has continued its push in the U.S. public sector with the hiring of a Booz Allen Hamilton executive to lead the unit.
Karen Dahut will join the Google Public Sector business as CEO on Oct. 31 after nearly two decades at Booz Allen, including the last five as head of the company's defense business.
Thomas Kurian, Google's cloud computing segment CEO, announced the appointment of Dahut in a blog post published Thursday. Kurian added the public sector division's founding CEO Will Grannis will return to his full-time role as chief technology officer for the cloud segment.
Google Public Sector officially opened for business over the summer to bring together the parent company's full product suite covering cloud computing, analytics, cybersecurity and other technology areas into a single unit focused on government agencies and education organizations.
Part of that strategy also means an emphasis on growth among defense and national security agencies. Google secured a seat in 2020 on the intelligence community's commercial cloud contract called C2E alongside four other companies.
Then in 2021, Google became one of four providers involved in the Defense Department's Joint Warfighting Cloud Capability contract. JWCC is DOD's main mechanism for acquiring general purpose enterprise cloud offerings from the commercial hyperscale providers.
For her most recent role at Booz Allen, Dahut led a defense business that represented nearly half of that company's overall annual revenue and also oversaw the global commercial business sector.
She was part of the leadership team responsible for creating and rolling out Booz Allen's strategy that goes by the acronym VoLT, which was unveiled in the fall of 2021.
In the leadup to VoLT's launch, Dahut spoke with WT for an episode of our Project 38 podcast to share what she could about how Booz Allen was developing the strategy at the time and what the firm is positioning for.
Her career at Booz Allen also includes a stint as chief innovation officer, a role that saw her launch firm's strategic innovation group focused on new digital technologies for federal agencies.