LMI elevates pair to logistics, health leadership roles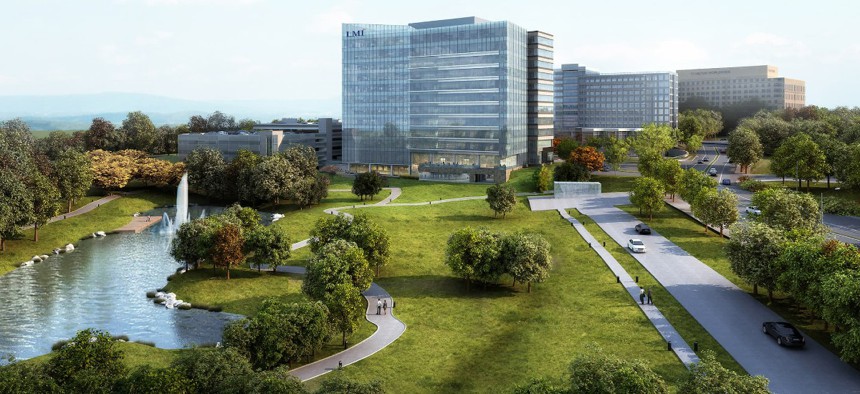 As LMI prepares to close the transaction involving its for-profit government consulting subsidiary, the company has promoted a pair of executives to help lead that new phase for the business.
Joe Niehaus has become senior vice president of the logistics service line. He formerly was director of supply chain management. Former Peraton executive and nearly two-decade market veteran Zaki Saleh has joined LMI as senior vice president of the health and civilian segment.
"They each bring extensive large business experience essential for LMI to grow at scale," Pete Pfugrath, LMI executive vice president of markets and growth, said in a release Tuesday. "With Declaration Partners', Capitol Meridian Partners', and 22C Capital's recent investment in LMI, these distinguished and seasoned leaders will help further accelerate our growth in this dynamic market."
First announced in July, the trio of investors is backing LMI's for-profit arm (that will keep the LMI name) with the goal of helping the business reach and exceed its goal of $750 million in annual revenue by 2025 by growing its data-focused and other offerings.
Niehaus joined LMI in 2021 from Science Applications International Corp., where he spent 14 years and most recently was vice president for logistics in SAIC's solutions and technology group. His responsibilities in that role included leading the strategy, development, and delivery of advanced supply chain solutions.
Prior to joining LMI, Saleh was vice president and general manager of the global health unit at Peraton and joined that company upon its combination with the former Northrop Grumman IT services business.
His most recent role at Northrop was chief growth officer for health care programs.
"It is our number one priority to ensure that we are innovating for our customers at the pace of need. Both Joe and Zaki are key to this mindset and bring a deep understanding of our customers' missions and the experience to leverage LMI resources to dramatically reduce the time to value," Pfugrath said.