Lockheed shows candor about today's supply chain challenges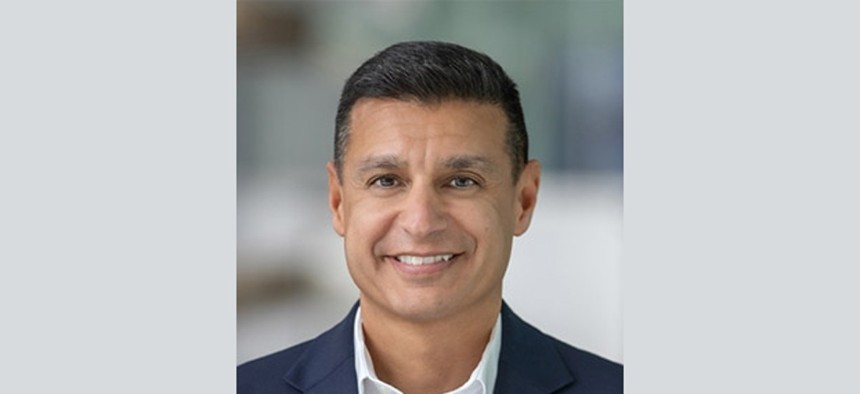 The defense company's reassessment of what those issues mean shows up in its new financial outlook.
Summer 2021 may have represented the "a-ha moment" for governments and industries to realize all that has happened to supply chains and the art of managing them.
But that did not mean a quick fix or resolution was possible given how pandemic-related and other disruptions simply build on top of one another.
During Lockheed Martin's second quarter earnings call with investors Tuesday, Chief Financial Officer Jay Malave said the company's ability to get its supply chain operations back to normal "has been more challenging than we had originally anticipated."
The emergence of COVID-19's omicron variant over the winter season did not help matters and as Malave pointed out, every company was impacted by that.
"We have seen some level of improvement in certain areas of not only our operations, but also our supplier operations," Malave told analysts. "But we've also seen broken commitments at the same time, and so, it just caused us to reassess what this meant for the year."
That reassessment means the defense company has lowered its revenue outlook for this year by around $750 million to $65.25 billion with the expectation that supply chain issues will remain so.
Lockheed already forecasted a year-over-year sales decline with the thought that 2022 would present similar challenges to what 2021 did.
First quarter revenue fell 9% over the prior year period to $15.4 billion, while profit declined 4% to $1.7 billion. The company is holding to its bottom-line forecast of $7.17 billion in profit for the year on a margin of 11%.
While not nearly ready to talk about 2023 yet, Malave did say they will continue to evaluate and take a look at what today's supply chain issues mean for next year and beyond.
Those challenges of getting parts from everywhere are intertwined with that of finding the necessary labor, which Malave highlighted as one headwind "for the industry as well as us."
But within Lockheed itself, the company is touting one success story of how it adjusted on-the-fly to keep a key program running.
Malave said the company moved 50 employees from an international operation to Greenville, South Carolina so they could help the F-16 program move quicker.
But even then: "Our ramp on that program is taking longer than we had originally anticipated largely because of the slower ramp in hiring employees," Malave said.
"We expect to deliver aircraft next year, and then we'll get to a... full-capacity run-rate for Greenville in 2024," Malave added.
Malave was not the only defense industry executive that spoke to the market's supply chain challenges during this week.
In an interview with CNBC Monday, Raytheon Technologies CEO Greg Hayes said he does not expect manufacturing conditions to get back anywhere close to normal this year.
"I think we're not going to see the end of the supply chain and the people challenges this year. I think it's the end of 2023 and going into 2024," Hayes said in that interview at the Farnborough Air Show.
"It is direct labor, it is skilled labor, that is the hardest thing to get right now," Hayes added. "There's a lot of things we can't get done because we can't get the people."