BlackSky elevates new finance chief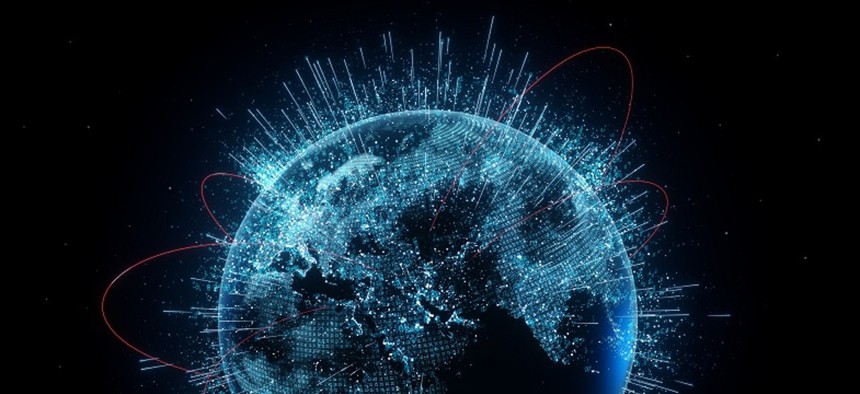 Geospatial intelligence company BlackSky has promoted a new chief financial officer in Henry Dubois, who joined in August 2021 as chief development officer and is also a former GeoEye CFO.
Dubois' appointment took effect Friday and he succeeds Johan Broekhuysen, who left the position Thursday and will remain with BlackSky until Aug. 11 to support the transition.
Also in its announcement, BlackSky reaffirmed its 2022 revenue guidance range of $58 million-to-$62 million.
BlackSky cited its selection in May for an award on the National Reconnaissance Office's new multibillion-dollar contract vehicle to acquire commercial satellite imagery for the U.S. government.
The Herndon, Virginia-headquartered firm was founded in 2013 and listed its stock for public trading last year through a merger with a special purpose acquisition company.
Prior to BlackSky, Dubois' most recent role in industry was as CFO at GeoEye over the seven years leading up to its sale to then-geospatial imagery competitor DigitalGlobe in early 2013.
The nearly three-decade industry veteran joined GeoEye in 2005 from DigitalGlobe, where he held senior positions including CFO and chief operating officer.