Small business touts $217M Space Force award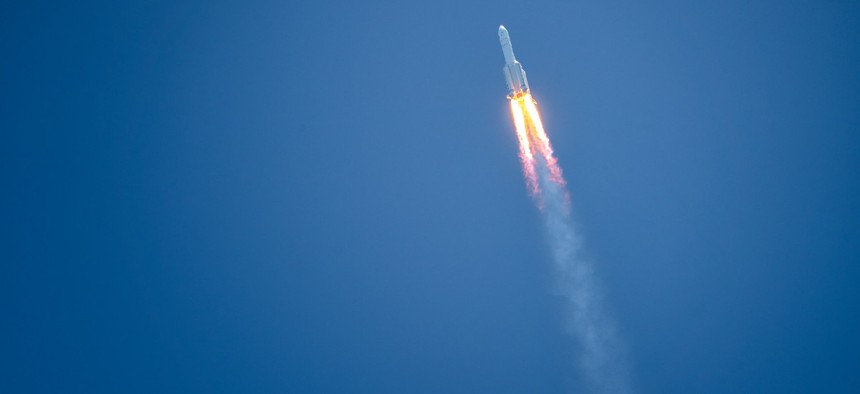 Space software integrator A.i. Solutions has booked a potential seven-year, $217 million contract to carry out research-and-development services in support of a Space Force organization focused on acquisition.
Lanham, Maryland-headquartered A.i. Solutions' teammates for the effort include Actalent, Boecore, KBR, LinQuest and Parsons. The contract is a small business set-aside prime award and A.i. Solutions' first award from Space Force, according to a company release.
Work will include on-console and technical support for concept development, readiness, launch, on-orbit testing and evaluation, operations, and analysis activities for research and experimental satellites.
The program specifically supports Space Force's Innovation and Prototyping Delta organization that seeks to combine those functions, acquisition, testing and operations into a single entity within the military's sixth and newest service branch.
Space Force's goal for the delta is to accelerate mission design and integration, launch operations, and ground system test support in providing the government with reliable, low-cost access to space.
The contract has an initial five-year base period followed by up to two individual option years.
A.i. Solutions was founded in 1996 as a provider of systems assurance, launch services, astrodynamics software and other customizable applications to both government and space customers.