Carlyle's buy of ManTech preserves one legacy and opens the door to another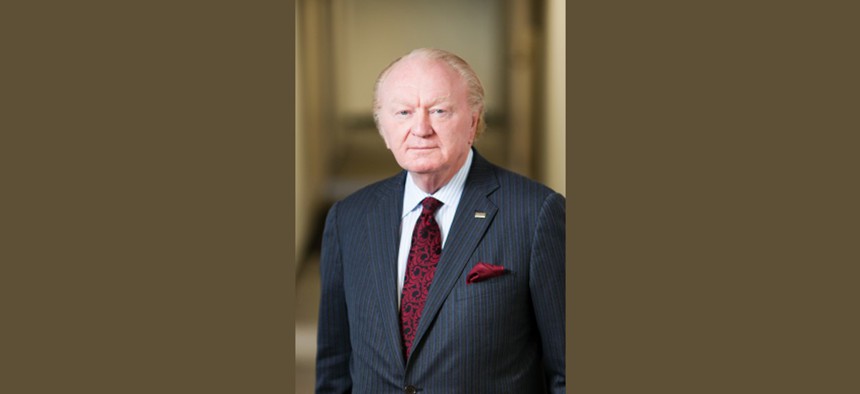 ManTech may have found a near-perfect buyer in Carlyle Group, which will take the contractor private through a $4.2 billion all-cash transaction.
ManTech's agreement on its sale to the Carlyle Group marks both the end of one era and the beginning of something new.
Market watchers have been wondering about the potential of a transaction for months. But many of us have wondered about ManTech's future for even longer because of the unusual ownership and control of the company by George Pedersen, co-founder and long-time CEO and chairman.
He holds the largest block of voting shares in the company and nothing significant could happen without his approval.
Pedersen was the CEO for 40 years and stepped down as chair in 2020 after 42 years in that role. A tenure unmatched in the market and long past the time most executives remain active. He remained on the board until February 2022.
But in looking at ManTech's track record, it is hard to argue that Pedersen held the company back.
He led ManTech through an initial public offering in 2002 when they had about $400 million in revenue and he was 64 years old. In 2021, they reported annual revenue of $2.6 billion.
But ManTech also went through some storms during its 20-year run as a public company. It was particularly hit hard by the drawn down of the wars in the Iraq and Afghanistan. Revenue peaked at $2.9 billion in 2011 and hit the bottom at $1.6 billion in 2015.
Since that low, the company has steadily climbed in large part through its appetite for acquisitions. They often closed multiple transactions each year.
In November, ManTech closed its largest-ever acquisition: Gryphon Technologies for $350 million.
ManTech's ability to make acquisitions has helped the company retool itself over the years and keep pace with customers demands. Those purchases of intelligence capabilities, digital transformation skills and systems and software engineering skills.
Under Carlyle, our expectation is that ManTech's acquisition engine will only rev up even more. I don't think the Gryphon Technologies record as the largest-ever will last for long.
It's a near-perfect platform for Carlyle:
Strong management team led by Kevin Phillips
Experience in integrating acquisitions
Good track record in bid, proposal and capture
Scale to take on large programs
Going to a private equity owner also makes sense when considering Pedersen still controls the voting stock. After decades leading the company, I can't imagine that he wanted ManTech to be absorbed into a larger entity and effectively disappear.
A new chapter opens with ManTech being a Carlyle-backed company, but Pedersen's legacy remains intact.
The parallels aren't exact, but I think about Leidos and how it still proudly holds onto the legacy of its founder Robert Beyster, who founded Science Applications International Corp in 1968. SAIC later split to create Leidos and a spinoff that retained the SAIC name.
Beyster left SAIC in 2004, eight years before the split. But he is still prominent on the Leidos website.
I expect Pedersen's presence and legacy to remain an important part of ManTech going forward under Carlyle. That likely could not have happened if one of ManTech's industry peers had acquired the company.
So this move preserves a legacy and sets the foundation for more growth.
Carlyle is paying a healthy premium too of course, which should make all the other shareholders happy as well.
Click here for a financial breakdown of the deal.