New middle-tier company enters the defense market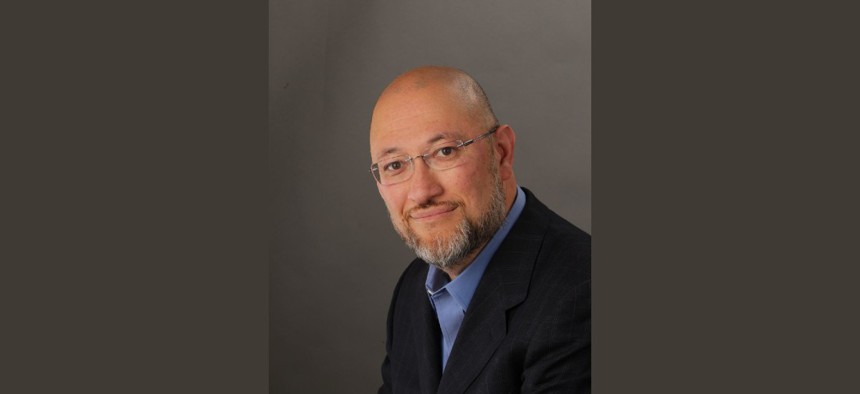 Pierre Chao-led PCS Mosaic acquires four businesses from ASRC Federal to become a mid-sized company focused on national security and intelligence.
After four new acquisitions, the investment thesis for PCS-Mosaic Holdings remains the same as it did two years ago when Pierre Chao started that company with a pair of acquisitions.
Chao saw that after more than two decades of consolidation, the defense market is shaped like a barbell with very large companies at one end and lots of small businesses on the other.
"But the middle tier has kind of been wiped out," Chao said in an interview about his company's latest deals.
Chao, chairman of PCS Mosaic, sees the middle tier as important in the national security and intelligence verticals because those customers have a strong need for the agility, flexibility, and capabilities that mid-sized companies can deliver best.
PCS Mosaic launched in 2020 after its acquisitions of Mosaic Technologies Group and VATC.
Now it has acquired four business units from ASRC Federal: OSI, Agency Consulting Group, Kimmich Software Solutions and ExaTech Solutions.
Those were all part of the former Vistronix, which ASRC Federal acquired in 2016.
PCS Mosaic is bundling them into a group that it will call "Athenix," a name derived from the Greek goddess of wisdom, who also was a warrior. The "-ix" part of the name recognizes their roots with Vistronix.
Financial terms of the transaction were not disclosed, but PCS Mosaic is doubling its workforce to around 400 people as the company pushes to become a $300 million-annual revenue entity. As part of the transaction, ASRC is acquiring an equity position in PCS Mosiac.
"ASRC Federal is very excited to be investing in the future growth and success of PCS-Mosaic," stated Jennifer Felix, president and CEO of ASRC Federal.
Chao said he wants to help rebuild the middle of the market that has been fertile ground for larger companies to make acquisitions, which has created a scarcity of mid-sized companies.
"Over the last decade, the customer has been absolutely pounding the table about the need for innovation and responsiveness and the ability to help them absorb these new technologies," Chao said.
He added that vibrant middle tier offers more capabilities than smaller companies and stability for the workforce, while being less bureaucratic than the larger firms.
PCS Mosaic has capabilities around mission systems development, software and systems engineering, and training and readiness. Customers include the Special Operations Command and special forces along with intelligence agencies, which Chao declined to name.
Many of the capabilities coming over from ASRC Federal match up well with the competencies in Mosaic and VATC around the design and development of systems, but Chao said the acquisitions also bring training capabilities.
"Think about it: if you are good at developing systems, you can be good at training and then you can learn a lot about your systems through the training, so you can then pull that back into your design and development skills," Chao said.
Tom Middleton will continue to lead all the companies as CEO of PCS Mosaic and the senior leaders of the newly acquired companies are coming over to run those operations.
PCS Mosaic isn't done with acquisitions either, though Chao said they will be focused on integration in the near-term. The companies will continue going to market under their own names but back office functions will be combined.
There is a risk of over integrating the customer-facing portions of the business and ruining what has been acquired. PCS Mosaic wants to avoid that.
Cultures can change from agency to agency in the intelligence community, for example.
"It is really important to not over integrate and disrespect those different cultures," Chao said. "The front end of the businesses we want to keep very customers focused and in tune with those cultures."
Chao acknowledged that as the company grows it will become of interest to larger acquirers, but that isn't the goal.
"We want to build a good business and we'll have all strategic options open to us," Chao said. "This isn't being purpose-built for one conclusion."