ASRC Federal moves upstream with Vistronix acquisition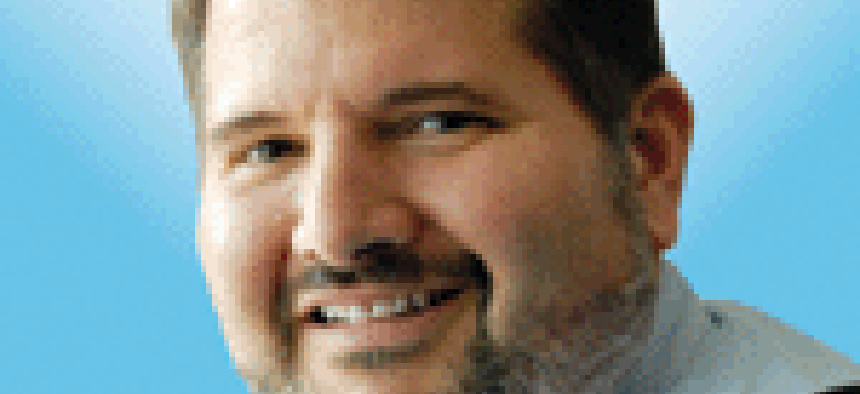 Arctic Slope Regional Corp., an Alaska Native Corporation, has made a major deal by acquiring Vistronix Intelligence & Technology Solutions, a company that in recent years was an active buyer itself.
The deal was spearheaded by ASRC Federal led by Mark Gray, president and CEO, and Vistronix will become a subsidiary of ASRC Federal.
Financial terms of the deal were not disclosed, but ASRC Federal is picking up 700 employees who are focused on analytics, signal processing, cloud computing and large-scale data management.
While Vistronix was founded in 1990 by Deepak Hathiramani, it wasn't until 2013 that it really began to rev its acquisition engine. It closed three deals that year, and we named the company the top dealmaker of the year as part of our annual M&A special report.
In 2014, it also closed three deals, practically on the same day.
And earlier this year, Vistronix acquired the GSA Alliant contract held by TetraTech Inc.
Much of its acquisitions were focused on analytics, cyber and intelligence work.
One estimate places Vistronix's revenue at between $150 million and $200 million annually.
For ASRC Federal, the deal is the second one for the company in 12 months. In November, ASRC Federal acquired Data Networks Corp., a provider of IT and program management services to the government.
The acquisition of Vistronix "expands our customer footprint in the intelligence community, and in key, select civilian and [Defense Department] markets, while strengthening discriminating capabilities in the areas of advanced analytics, signal intelligence, cybersecurity and large-scale data processing," Gray said in a press release.
The deal is ASRC's largest to date and brings it an established platform in the full-and-open segment of the market, said investment banker Bob Kipps with KippsDeSanto.
As an Alaska Native Corporation, ASRC can establish multiple 8(a) and other small business entities that can compete for setaside work, but Vistronix gives it substantial business that is not in the setaside world.
Vistronix also has higher end technical capabilities such as analytics and intelligence which you don't typically see at ANC-owned companies, Kipps said.
The buy diversifies ASRC's business away from setasides, which should protect the company in the event small business rules governing ANC's change in the future, Kipps said.
"They coveted Vistronix for their position at Fort Mead and other intelligence customers," said Philip McMann, a partner with the investment bank Aronson Capital Partners.
Vistronix also has been focused on higher growth areas of the markets such as software development and analytics work. "That was a real catalyst for the deal," McMann said.
From Vistronix perspective, ASRC was a good buyer because it generally doesn't integrate its acquisitions and Vistronix itself hasn't been aggressive about how it integrates the companies it has acquired.
Vistronix is still a "totem pole of acquisitions stacked on top of each other," Kipps said.
Another, more traditional buyer would like want Vistronix to integrate its businesses before making a deal. "A lot of buyers want to see one company," Kipps said.
Another challenge that Vistronix faced was that many of the companies it had acquired over the years still had substantial subcontracting work and some small business setaside work. That kind of exposure can scare off more traditional buyers, Kipps said. "This isn't the kind of business a ManTech or a CACI would buy," he said.
McMann said that Vistronix was moving its subcontracting and setaside work to prime and full-and-open contracts. "They were probably half way there and I think ASRC will help them with that process," he said.
"ASRC is a very good buyer in the market due to their versatility in how they can contract with the federal government in both set-aside and full and open procurements," said John Hagan with the investment bank Raymond James. "This makes them an ideal buyer for companies that may still have set-aside contract transition risk."
Being kept as a subsidiary also made ASRC an attactive buyer for Vistronix, because Vistronix employees will likely be spared the potential earthquake of being absorbed into an new entity and structure, Kipps said.
The one quote I was about to get from a Vistronix official before our phone connection broke down was that the company felt they couldn't find a better fit. Kipps' comments reinforced that statement.
In their statement, ASRC said that Vistronix would join the ASRC Federal "family of companies." The ASRC Federal website lists 15 different companies that fall under three operating groups: Infrastructure, Logistics and Solutions; Engineering and Aerospace Solutions; and Information and Technical Solutions.
The Vistronix acquisition moves ASRC Federal up market into higher-end work, Kipps and McMann said.
"This fills a strategic gap for them," McMann said, adding that ASRC Federal has been an aggressive bidder on other potential acquisitions.
"It's a great deal for them," Kipps said.