Maxar makes 3-D investment in push for Earth's 'Digital Twin'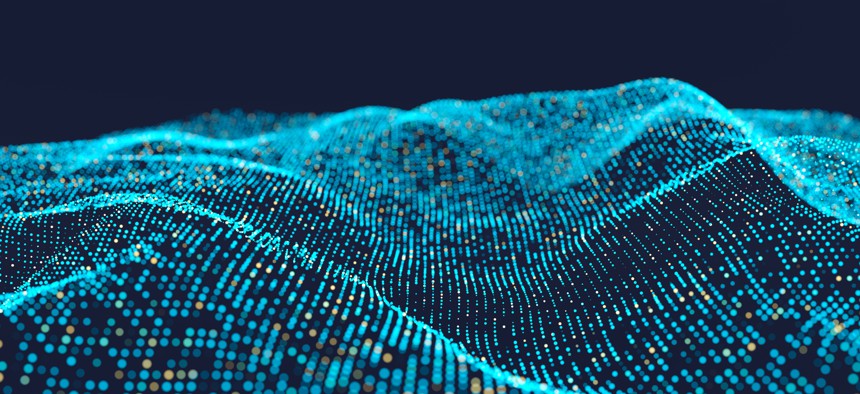 Blackshark.ai started two years ago with the goal of turning two-dimensional images of the Earth into 3D formats.
Space and earth imagery company Maxar Technologies has invested in nearly two-year-old technology startup Blackshark.ai as part of a larger push to create a three-dimensional digital replica of the planet.
The size of the investment was not disclosed, but the arrangement will see Blackshark use Maxar's global cloudless satellite imagery basemap called Vivid to create a more immersive digital 3D map.
Blackshark is the second mapping technology company to get the backing of a government contractor this week after Booz Allen's investment in Reveal Technologies, which tailors its core product to special operations forces.
Maxar's goal with its investment in Blackshark is to bring in additional 3D capabilities for the broader earth intelligence product portfolio and bring to market a digital twin that looks similar to what is found in video games.
Investing in another company whose technology is seen as promising is not new territory for Maxar, which partnered with Saab to stand up the analytics-focused joint venture Vricon in 2015. Maxar took full control of Vricon just shy of two years ago.
The main idea behind forming Vricon was to pair Saab's 3D technology with Maxar's commercial satellite image library to build 3D maps and other products for customers.
Austria-headquartered Blackshark is receiving Maxar's investment nearly six months after the completion of a $20 million raise of Series A funding, which will go toward developing and further scaling Earth replica software powered by artificial intelligence and machine learning functionality.
Blackshark's first publicized contribution of its technology was the supply of its 3D map to the Microsoft Flight Simulator video game as a representation of the entire planet.
The platform is designed to turn two-dimensional imagery into 3D formats by incorporating machine learning and large amounts of computing power resources.
Some of the Blackshark platform's touted use cases government, geospatial intelligence, humanitarian relief, augmented reality, autonomous driving and flying simulation, forest monitoring, insurance and smart cities.
Microsoft's venture fund M12 and Point72Ventures are among the other initial investors in Blackshark.ai.