What's driving Maxar's takeover of analytics venture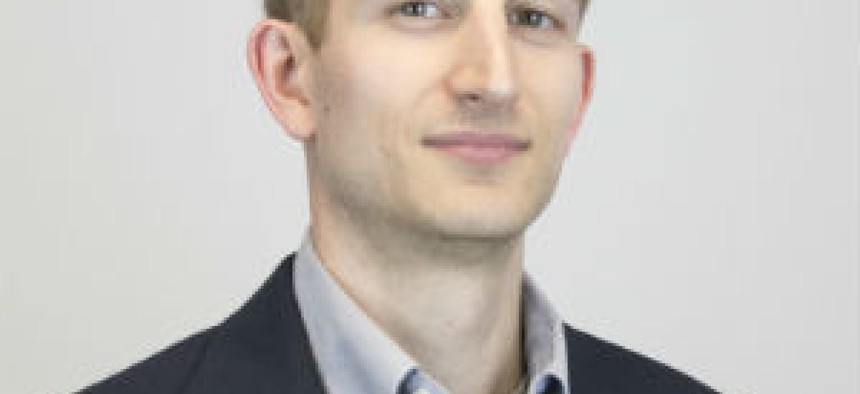 Maxar Technologies' move to take full ownership of the data and analytics-focused Vricon joint venture it once held with Saab is happening amid a pivotal period for the acquirer in this case.
The plan for Maxar is to begin launching its next-generation WorldView Legion satellites next year for Earth observation and imagery collection. An initial batch of two satellites is planned to go up first in the early part of next year, followed by another block of four slated to launch later in the year.
How does taking control of Vricon fit into that milestone for Maxar? Consider both how the act of collecting the imagery is the first step in the geospatial intelligence process and the military's emphasis on multi-domain approaches that need mapping capabilities of some.
"All of those initiatives, we feel, have requirements for highly accurate foundation data along with technology that knows how to take data from multiple sensors and fuse it in real time," said Tony Frazier, executive vice president of field operations at Maxar.
Westminster, Colorado-based Maxar sees WorldView Legion as tripling the image collection capacity and viewing key areas up to 15 times per day once fully up and running.
Frazier told me that Legion is "going to be able to really support all these emerging missions at a time that it's necessary and where our mission partners are spending resources to modernize for these use cases."
Two primary use cases Vricon is active in that Frazier mentioned include one seen in a $95 million Army contract won last year to help create a prototype synthetic training environment for mission rehearsals in as realistic an environment as can be made.
McLean, Virginia-based Vricon's role in the effort is to supply a component known as One World Terrain. The goal as Frazier put it is essentially to create a "digital twin of the physical Earth," which would help train soldiers in a "virtual Earth."
Use case number two is in precision-guided munitions, a piece of the National Defense Strategy and how it describes the Great Power Competition with the likes of Russia and China.
"These long standoff conflicts require you to operate platforms whether they're air-based platforms (or) weapons in a GPS or GNSS (Global Navigation Satellite System) denied environment," Frazier said. "Having a highly accurate foundation data set along with the analytic technology to be able to take in real time sensor feeds and knowing exactly where it is on the ground, we think is a game changer."
With Vricon now fully in tow, Maxar also has one avenue for growth beyond just the One World Terrain program. Maxar historically has derived much of the revenue in its earth intelligence business from the U.S. government and within that the intelligence community, a footprint gained through the acquisition of DigitalGlobe three years ago.
"We've been expanding into the Department of Defense" and Special Operations Command was one of the largest customers in that segment of the government market, Frazier said. "We had not done as much directly with the Army, Air Force (and) Navy."
Vricon was fully stood up as a joint venture by DigitalGlobe to incorporate the imagery with Saab's image processing technology to better create 3D maps and other data products. The year 2017 saw events Frazier pointed to as ones of market validation, including the receipt of orders from Special Operations Command and the National Geospatial-Intelligence Agency. Last year was one of 100-percent year-over-year growth thanks to the Army contract, Frazier said.
Before the call option, Frazier and Maxar CEO Dan Jablonsky sat on Vricon's board of directors that was chaired by Gilman Louie, founder of the intelligence community's venture capital arm In-Q-Tel, whose first investment was in the mapping software outfit Keyhole that later became a core part of Google Earth.
"He provided a lot of great coaching to the team about how to think big and build technology in a way that is relevant for national security, but also gave us optionality to maintain a commercial model," Frazier said.
Now that Maxar has used its call option to bring Vricon fully in tow, the grander idea is to pursue much deeper integration than before.
"We really feel we're well-postured to unlock the potential of all this technology with the U.S. government as our lead customer, but also in a commercial fashion so we can take it to both allies and large commercial tech," Frazier said.