Brightstar Capital creates new mid-sized player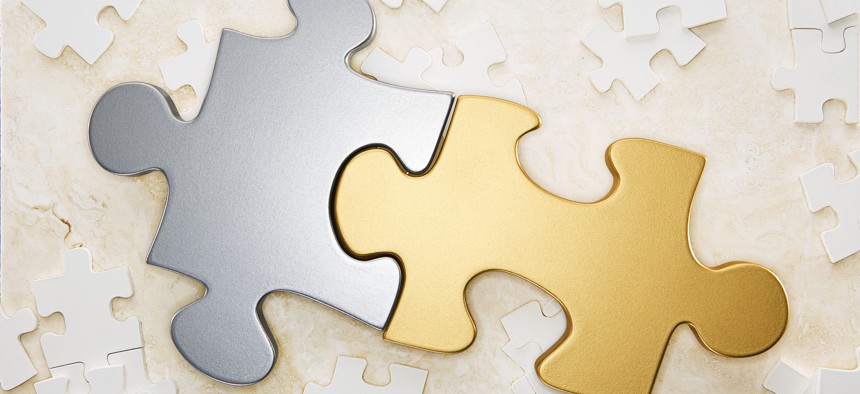 Brightstar Capital Partners' latest acquisition further builds up a company the investment firm acquired less than one year ago.
Investment firm Brightstar Capital Partners is significantly expanding a government contractor it acquired a year ago by combining it with a second company in the process of being purchased.
ERC LLC was acquired by Brightstar in May 2021 and will merge with Oasis Systems later this quarter. The combined entity will operate under the name ERC-Oasis.
Terms of the deal announced Tuesday were not disclosed, but data from USASpending.gov shows that Oasis has generated $288.2 million in prime contract revenue over the last 12 months. Oasis ranked at No. 99 on the 2021 Washington Technology Top 100.
ERC's prime contract revenue isn't available on USASpending, but the company is solidly in the middle tier with more than 2,000 employees.
Oasis' chair Tom Colatosti will continue in that role and be CEO of ERC-Oasis, while the current CEO in Tim Nickerson will become chief operating officer.
The combined company will continue to operate out of ERC's headquarters in Huntsville, Alabama and Oasis' headquarters in Burlington, Massachusetts.
"This is an exciting step forward for our company to serve in this rapidly evolving industry," Colatosti said in a release. "The ERC-Oasis combination will pull together many capabilities while remaining steadfast to one mindset – the customer's mission."
ERC's senior leaders will continue to run the operations on that side of the business and report to Colatosti.
The combined companies are highlighting a wide range of capabilities: agile software development, cybersecurity, emerging technologies, IT, mission support, modeling and simulation, research-and-development, systems engineering, and test and evaluation.
"Our experienced and talented employees across the country are committed to providing the advantages needed to solve our customers' and the nation's toughest challenges," ERC's interim CEO Stacy Riley said. "We believe our organizations will be stronger together, offering even greater support to our many customers' missions." 
ERC was advised by legal counsel Kirkland & Ellis and financial adviser Houlihan Lokey. Rothschild & Co served as the exclusive financial adviser to Oasis with Sullivan & Cromwell the legal counsel.