ICF touts progress in its tech modernization push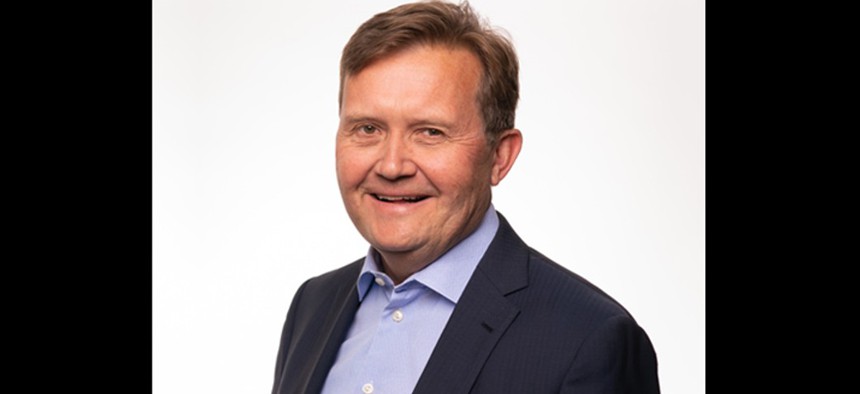 Later in the spring, ICF will unveil the next iteration of its overall strategy when the technology consulting company holds an investor day with presentations from executives and other leaders.
But ahead of that event the company offered updates on the key growth drivers ICF laid out in 2019 at its last investor day. Namely, the growth it is experiencing around IT modernization and digitization; public health; disaster management; utility consulting; and climate, environment and infrastructure advisory services.
During ICF's fourth quarter and year-end earnings call Thursday, CEO John Wasson told investors those five areas represented 65 percent of last year's $1.11 billion in service revenue.
Within the context of ICF, the company calculates service revenue as sales without including subcontractor and other direct costs including third-party materials and travel expenses.
Service revenue in the fourth quarter climbed 4.3 percent over the prior year period to $273 million, while the full-year figure was 6.4 percent higher to $1.1 billion. Total revenue in the quarter was 10.7 percent lower to $388 million on the end of a commercial marketing contract, while full-year sales rose 3.1 percent to $1.55 billion.
Fairfax, Virginia-headquartered ICF's goal was for each of the aforementioned five areas to grow by double digits each year. Wasson said they achieved that goal in 2021 at a rate "north of 10 percent" and he sees that continuing.
"We are making significant investments in each of those areas and believe that, that double-digit growth is sustainable," Wasson said. "We're confident of significant returns on investments in each of those areas."
In the area of technology modernization and particularly federal, ICF has significantly leaned on acquisitions as a tool to bolster its implementation and coding chops to go along with the company's advisory heritage.
See as examples the purchases of Incentive Technology Group, Enterprise Science and Computing, and Creative Systems and Consulting over the past two years.
ICF's push for growth in federal IT has mostly concentrated on being a lead partner with agencies to adopt so-called "low code, no code" software platforms that reside in a cloud environment and used on a subscription or licensing basis.
The company has one example of how it is establishing more of a foothold in that market even if only so much can be said. During the call, Wasson said ICF secured a five-year contract with a $75 million ceiling value in the fourth quarter for cybersecurity and resilience planning to a federal agency.
While he did not identify the client and said he could not, Wasson touted that win as fitting with ICF's overall objective to win larger implementation contracts that it can provide multi-disciplinary teams and solutions for.
ICF's search for acquisitions remains active with the caveat Wasson provided that "pricing is still frothy" in the market. Even with that backdrop, he said inorganic growth remains a key aspect of ICF's strategy.
Federal government revenue of approximately $735 million represented 47 percent of ICF's total sales last year, according to ICF's annual 10-K report accompanying the financial release.
Wasson said organic growth in the federal business was 9.8 percent in the fourth quarter and 10.2 percent for the full year, while bookings with federal agencies represented roughly half of all awards in 2021.
Also on ICF's list of watch items for next year is the massive infrastructure spending package signed into law late last year. The federal government will have $550 billion to spend over the next five years on projects involving roads, ports, airports, clean energy and other major physical assets.
Most of the funds will go to state and local government entities in the form of grants. Wasson said the opportunity is there for ICF to provide advisory planning, management, technical assistance and environmental support to government and commercial clients alike.
Regarding 2022: ICF's initial guidance sees service revenue between $1.225 billion to $1.275 billion, which suggests year-on-year growth of around 12 percent at the midpoint. That forecast has overall sales at between $1.7 billion and $1.76 billion.
ICF ended last year with a total backlog of $3.2 billion and exactly half of that funded.
How does ICF plan to keep that expansion going? The next investor day on May 25 will reveal more on that front.